Year 2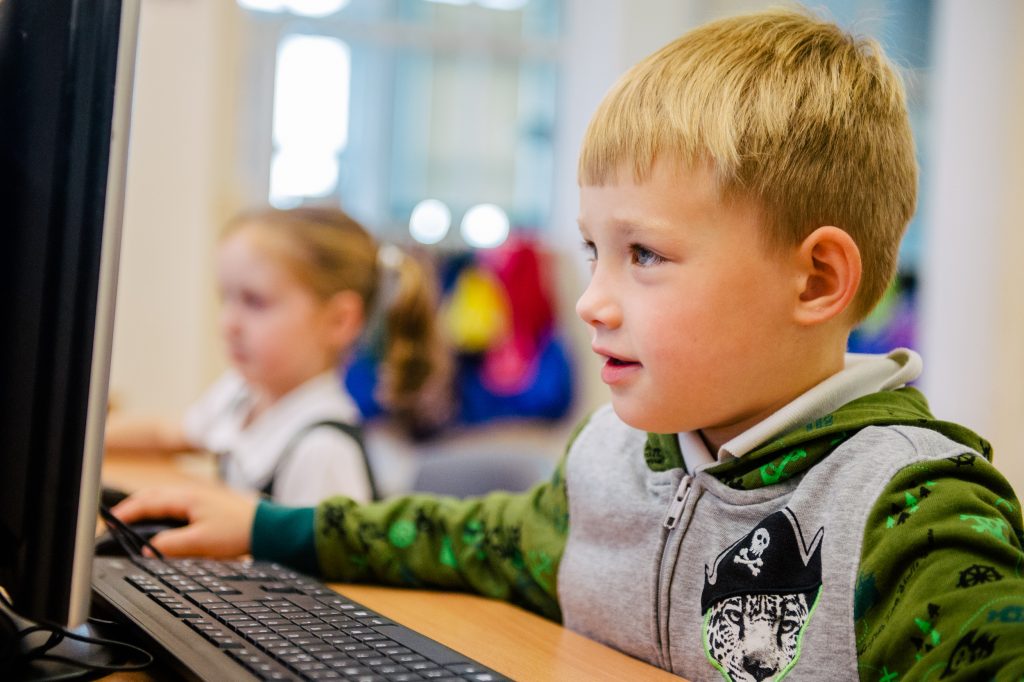 Glossary of Teaching Terms and Abbreviations
Teachers
Helen Savage / Natalie Hickman, Kelly King & Richard Farrow
Teaching Assistants/Additional Staff
Shirley Jones & Yasmin Atif
Curriculum
View our most recent Topic Web here: Topic Web- Spring 1- Year 2
View our 2019/20 Curriculum Overview here: Curriculum Overview Year 2
If you have any questions about our curriculum please contact our Headteacher, Deborah Howard, to pass on to the Curriculum Lead.
KS1 SATS
Click on the links below to see the resources from our KS1 SATs Meeting, which took place on Tuesday 27th March 2018.
Standards & Testing Agency- Information for Parents
KS1 SATS Guidance for Parents 2018
Year 2 SATs Info
Questions to Develop Reading Comprehension
Year 2 Maths Strategies
Spellings
Click image to enlarge.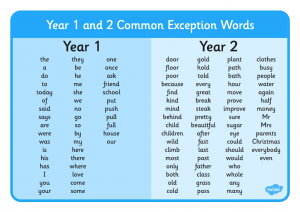 Year Group Targets
Year 2- Maths
Year 2- Writing
Year 2- Reading
Phonics
Following on from the Letters and Sounds programme we used in Year 1, in Year 2 we use the No Nonsense spelling scheme.
Our reading schemes use Bug Club, PM, and Alphakids books for guided reading, along with a range of books from different schemes such as Oxford Reading Tree, Project X, Fireflies, Treetops and Rigby Star books for home reading.
Reading Expectations
Learning to read
Teaching our children to read and write independently will provide them with the key skills they need to access the rest of the curriculum as well as impact massively on their self-esteem and future life chances.
Being able to decode a text alone though is not enough. Children need to understand what they are reading and need to be taught key comprehension skills from an early age. This is done through comprehension activities linked to the books they are reading. We know that good readers question, check and engage with their own understanding and these are some of the skills we seek to develop. Decoding and comprehension need to be taught at the same time.
Our curriculum has a strong emphasis on learning and acquiring new vocabulary. Children need to know what words mean in order to understand what they have read. Texts are chosen carefully with this in mind so that children are exposed to a rich and wide vocabulary.
Reading at home and reading for pleasure
Most importantly of all, in all year groups, we encourage children to be reading at home every night. Sharing a book together with your child gives you the opportunity to escape into another world with your child and can be bonding and relaxing. Reading for pleasure will help develop your child's vocabulary, communication, empathy, imagination and concentration. Whether this is sharing books by reading together (when children are in Nursery, Reception, Years 1, 2 and 3 this is crucial) or beginning to read more independently, we advise that all children read for at least 10 minutes a day. Ideally, 20 minutes a day would be the most beneficial.
Reading for just 20 minutes a day = 1.8 million words a year!
Once a child is reading independently, they still need to be able to retell their texts coherently and confidently to a parent/carer using book vocabulary and answer questions about what they are reading.
Reading records
Every child is provided with a reading record/diary to record what they have been reading. It also provides an opportunity for parents/carers to comment on their child's reading. When parents/carers sign that they have listened to their child read this indicates to teaching staff that the child is ready for new books to be sent home.
Colour bands
Different publishers use different schemes so we put our own colour stickers on the books. Please refer to the stickers that we put on to see what colour band your child is reading.
Homework Timetable
Every child should read to an adult at home every day (this is the most valuable help you can give your child). Spellings will be given on a weekly basis. Every two weeks your child will bring home a homework theme. The children are free to choose how they respond to this. Sometimes we may ask your child to talk about topics with you. This is very important as it helps your child to talk through their learning and understanding as well as how to communicate well.
You may find the following documents helpful when reading with your child:
Reading Comprehension Parent Handout
Reading Comprehension Bookmark
Homework Policy
Reading Structure for Parents
KS1 Reading Comprehension Workshop- Presentation
PE Day(s)
2SH- Tuesday (indoor) and Wednesday (outdoor)
2KK- Tuesday (indoor) and Wednesday (outdoor)
2RF- Wednesday (outdoor) and Friday (indoor)
PE Equipment
The children wear close-fitting vest/t-shirt and shorts/underpants for PE and dance, including apparatus work. The guidelines say that children should be barefoot for PE and dance but we would ask that they wear sensible footwear for outdoor games. On PE days please could they wear clothes which are easy to take off and put on. Please encourage your child to get dressed themselves at home, as this will help prepare them for when they get changed for PE at school.
Lunchboxes
Please make sure your child's name is on their lunchbox. All lunch boxes are kept on a lunch trolley outside the classroom.
Home Time
Children will be collected from the Chill Zone, which is located in the grounds near the hall (facing the nursery building).
Healthy Eating Breaks
Fruit is provided free of charge so there is no need for children to provide their own snacks. Water is provided for all children and they have the option of having milk.
Coats
Coats and PE kit should be put on the pegs outside of the classroom (2SH's are inside the classroom).
Please name your child's coat.
Toys and other personal belongings should not be brought to school.
Home/School Bags
Please ensure your child brings his/her red bag every day and check daily for letters or other information from school.
Please name your child's red bag.
Contacting a Teacher
Please make an appointment via the school office by emailing admin@oswaldroad.manchester.sch.uk, to arrange a mutually convenient time. If your child is going to be absent from school please ring the office on 0161 881 4266 and leave a message on the answer phone before 9.30 am. If you are collecting children for an appointment please remember to sign your child out at the school reception.
Cover
Our PPA (Planning, Preparation and Assessment) time will be on Wednesday afternoon and covered by Midge Murray, Kieran Bentley and Nicky Appleby.