Ofsted reports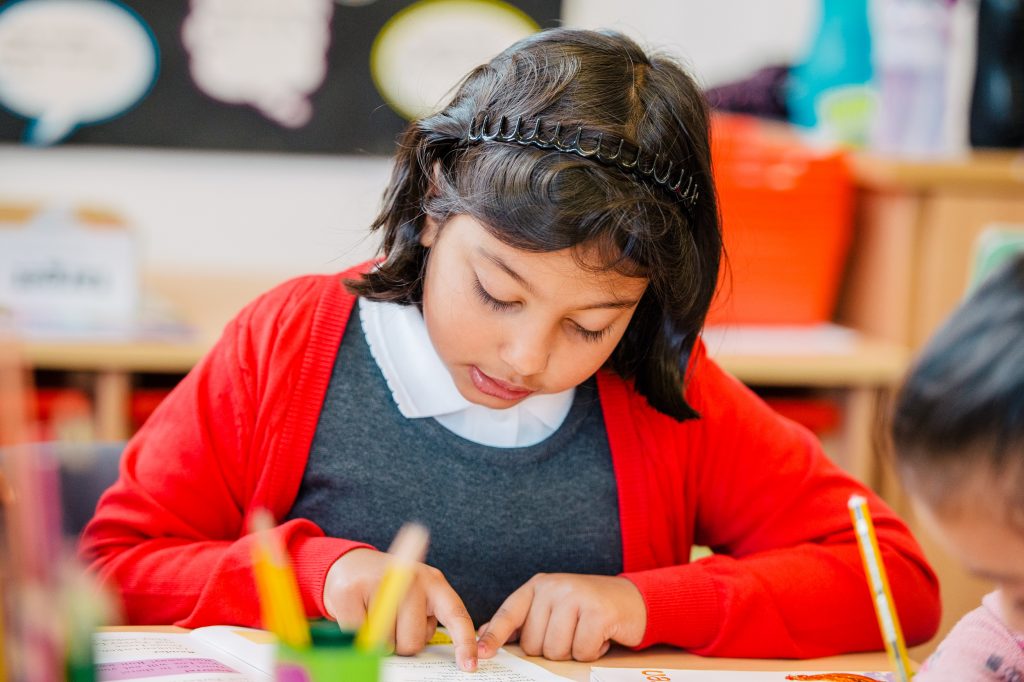 Oswald Road is a good school. Our latest inspection (September 2018) graded us 'good' in all areas. These were the summary points to why we are a good school (click on the images to enlarge):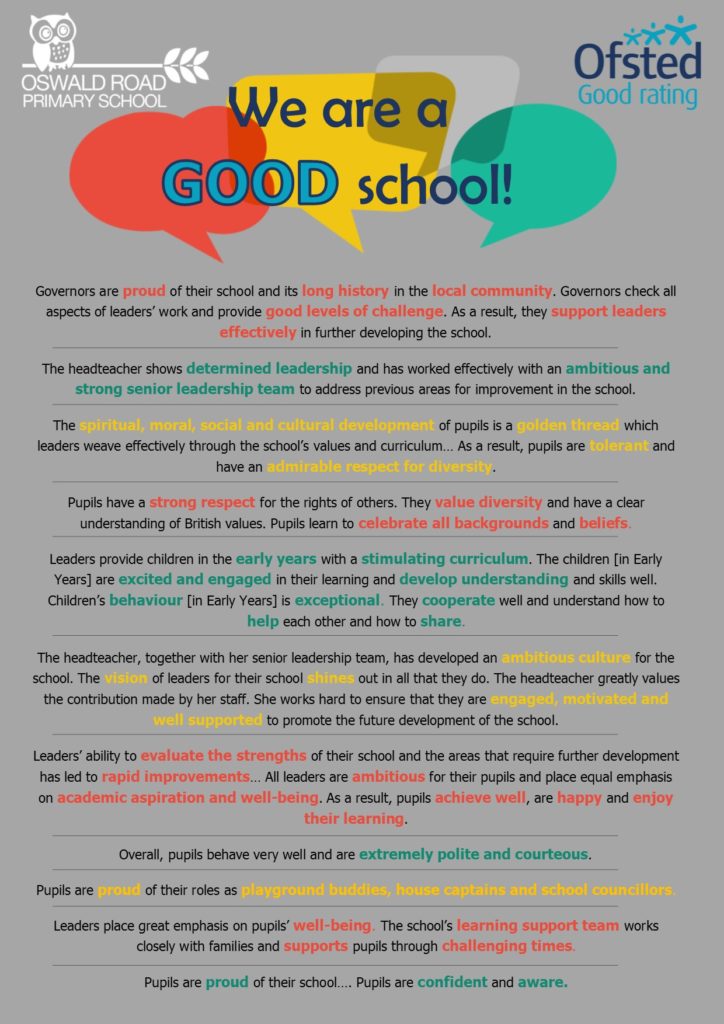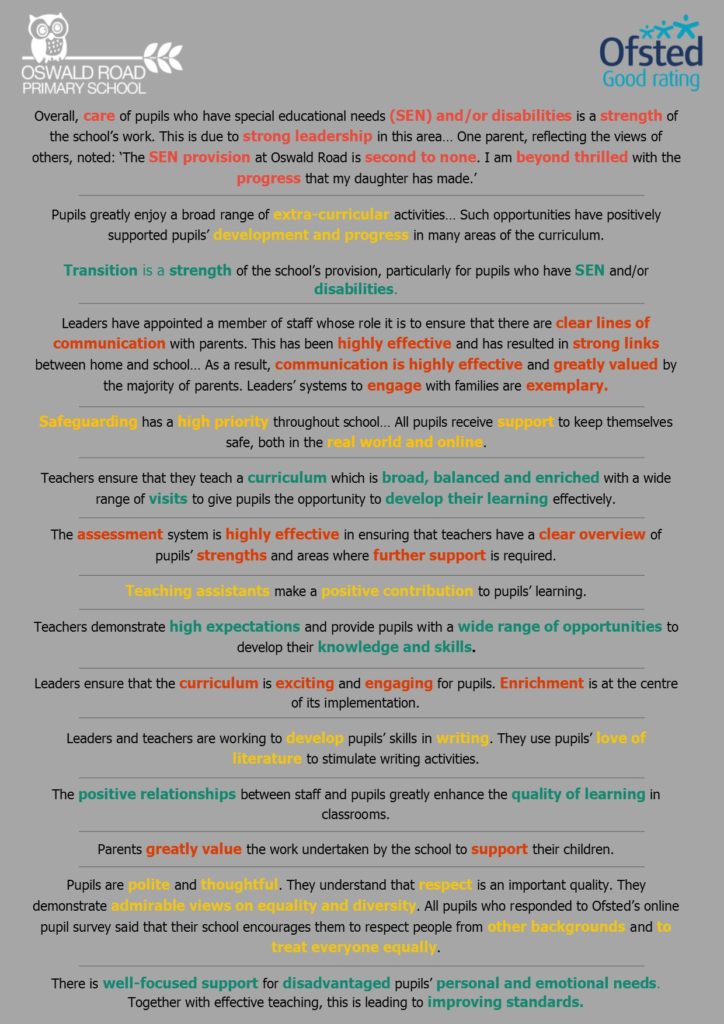 You can view the full report by clicking here. As a school we continue to raise standards as a team in our goal to become 'Oswald Road Outstanding'.
If you would like to read our previous Ofsted reports, please click here for further information.