World Book Day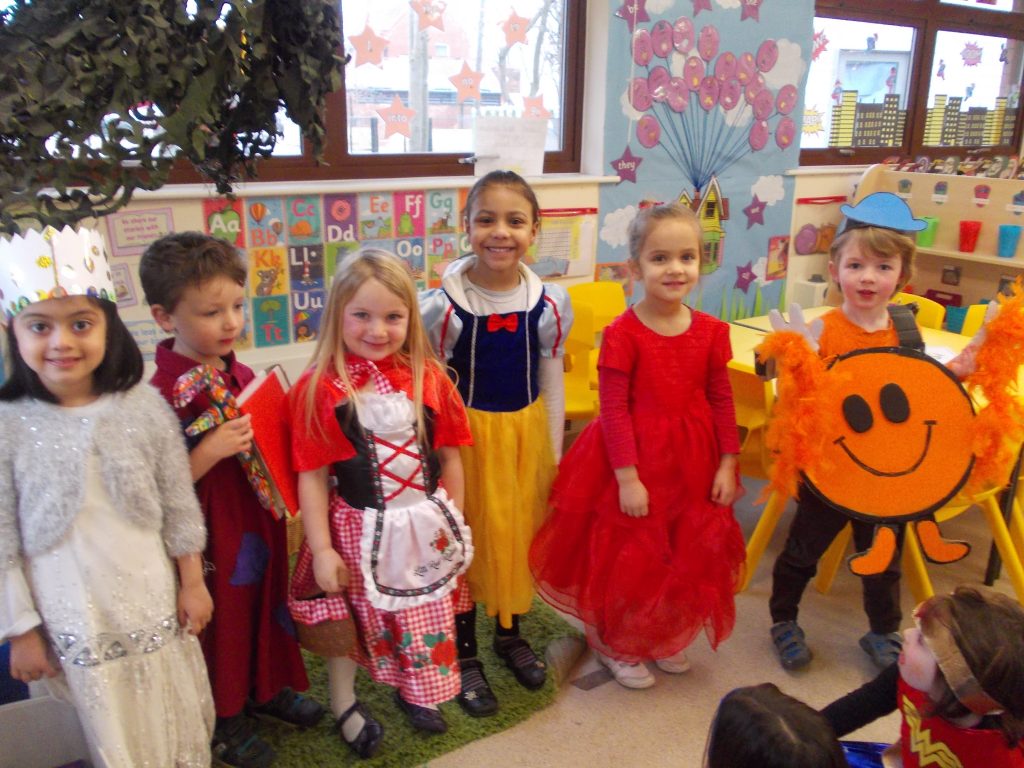 March 9, 2017 by Ellie Linton
Throughout the week last week we celebrated all things reading, finishing with a fancy dress extravaganza on Friday for World Book Day. The celebrations started with the DEAR activity- 'Drop Everything and Read'. The aim of this activity is to encourage reading for pleasure, so for 15 minutes the children and staff stopped whatever they were doing to enjoy a book. The school has never been so silent!
The reading-themed activities continued on Friday, when each class was paired up with a 'ready buddy' class from another yeargroup. Year 2 classes paired up with Nursery, Year 5 classes paired up with Reception, Year 3 were with Year 6, and Year 1 paired up with Year 4.
The school was also raising money for Book Aid International by asking children to dress up as their favourite book character and donate £1. An amazing £141.67 was raised, which will be used to fund new children's books to be sent schools and libraries in Africa. Thank you to everyone who donated!
Supertato (and friends!)
»