Amazing Artwork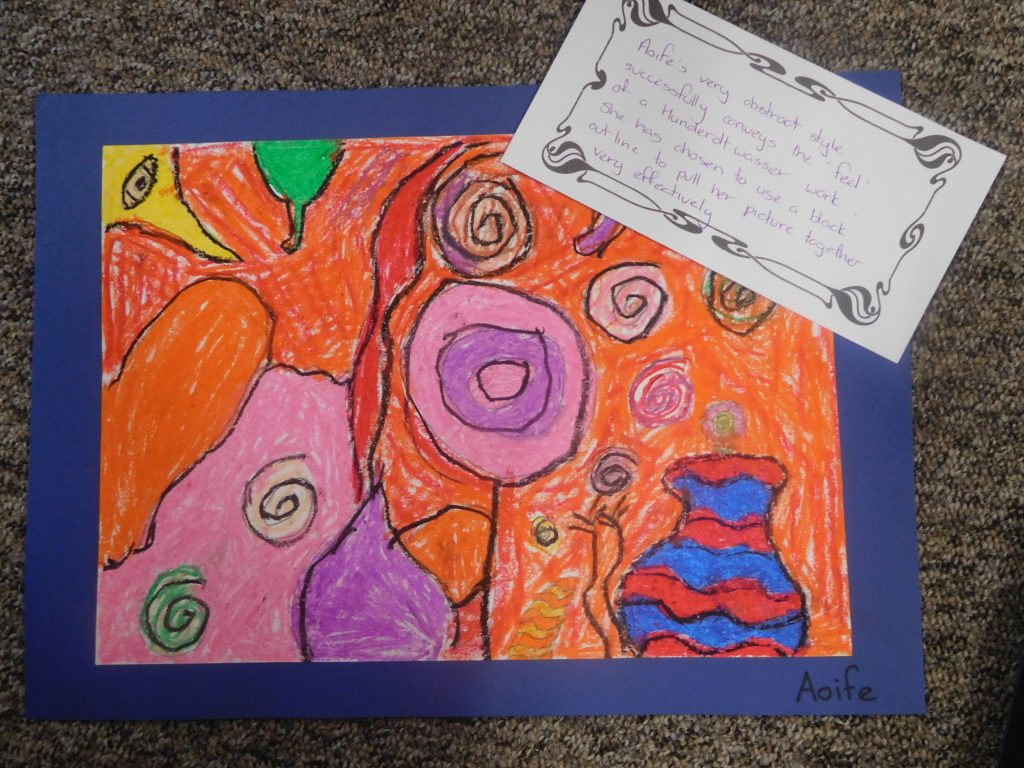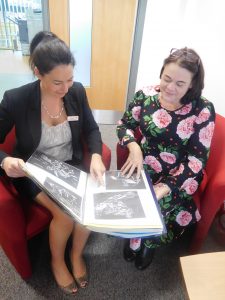 In a meeting with Nicky Appleby, our wonderful art teacher, she showed me a portfolio of a selection of art work completed across last year. I was absolutely amazed. The work was to such a high standard, showed the children's individual styles and showed how much progress the children are making.
She talked to me about how children talk about art as a viable career choice and it's so fantastic to hear about how aspirational our children are.
After perusing the wonderful art portfolio and Nicky talking through things children say about their art sessions, I just felt so proud that our children have access to this high quality art provision.
She also showed me a file she keeps where she did portrait work with the children at the beginning of the year and then repeated the activity at the end of the year. I couldn't believe how much the children had come on. It really was phenomenal!
I just wanted to share my happiness at seeing the amazing work our children produced last year and am excited to see what will come out of our art sessions this year!
When I asked Mrs Appleby what she likes most about her job as an art teacher, her response was: "I love what I do because I get to teach all of the children in KS1 and KS2, and they are always so excited to see me when I come in to class to deliver their weekly art lesson. It is wonderful to see all of the fantastically creative work that they produce."
A massive well done to our children and our lovely Ms Appleby!
Equality Working Party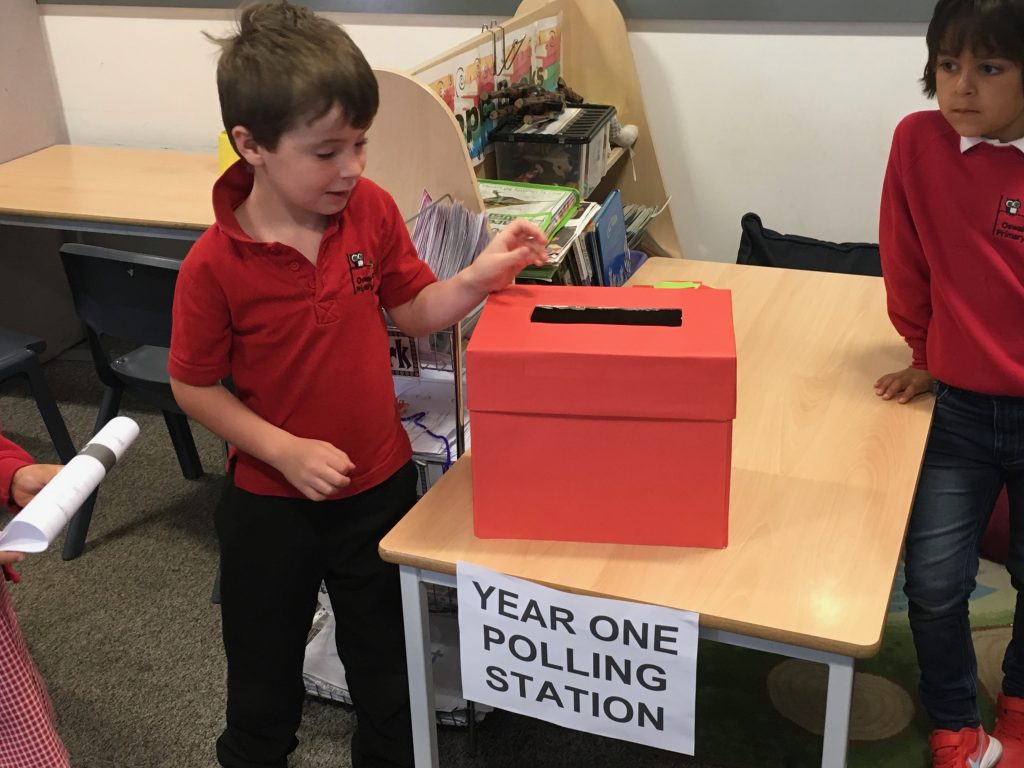 Yesterday I was lucky enough to work with six children from Year 5, a representative from the Rights Respecting Team, Kathryn (our Rights Lead), a parent and a Governor to identify three objectives for our new Equality Policy. It worked out to be a good day to hold this meeting, as the children were already engaged in a British Values Day, where they had been involved in all sorts of wonderful activities including organising their own polling day to show how voting works (see above), holding debates on matters that affect children (such as homework!), and a special assembly on the role of the police, delivered by our Family & Children's Support Coordinator Lisa Cameron, who used to work in the force.
During our Equality Meeting I shared the key principles of the policy that we are putting together. We then got into discussions about what we felt our objectives should be. I shared a key objective from my perspective – to narrow the gap in performance for our Pakistani children, English as an Additional Language children and Pupil Premium children. The children then got into a group to discuss their thoughts, as did the adults.
From the adult group discussion, we felt another area to focus on was breaking down any barriers in communication with our English as an Additional Language families, looking at ways to ensure our communication and school offers of events reaches out to all. We also discussed gender and it was decided this would be included in Objective 1.
The children fed back on their thoughts and shared that they thought it was particularly useful when Kieran (our specialist sports teacher) specifically ensured groups had a mix of boys, girls and children who were not necessarily friends or normally played together. They felt that this way of working (including him sharing his reasoning) helped to really build a strong team. After discussion, we felt this was something we could do more of as a school so we decided this would be our third objective.
The children had more than one idea and it was amazing to see them involved in the meeting in such a proactive way. The parent who joined us shared his thoughts and included: 'It was good to join this afternoon's meeting, and especially to exchange ideas about how to make Oswald Road an even better school with such an articulate, personable and switched-on group of young people.'
I really am very proud of them and also very appreciate that we have parents, Governors and staff who give up their time to be involved.
Deborah Howard
Headteacher
Community Spirit

On Tuesday, following Monday night's most horrific incident, a little girl in Key Stage 2 came into my room and said: "Have you heard what's happened?"
When I said I had and asked if she was alright, she said she'd like a cuddle, which of course she got. We chatted briefly about it and I said we needed to stick together as a team and support each other. She said to me: "We are lucky. We have a really strong community."
It got me thinking about our community. Everywhere around school on Tuesday, people were looking out for each other. There were hugs, positive exchanges, offers of help. We stood together and it made me proud.
Our school has such a happy community. I was looking at all the work done on World Day for Cultural Diversity and it was amazing to see the range of languages and cultures we have across school and how our children are so interested to learn about them all.
There is a genuine harmony across school and our children celebrate difference, and are interested in each other's lives. On World Day for Cultural Diversity, we were so lucky to have our parents and carers join us and share elements of their culture with our children to help them learn more.
I am so proud to be the Headteacher of Oswald Road Primary School.
Mrs Howard, Headteacher
It's beginning to look a lot like Christmas…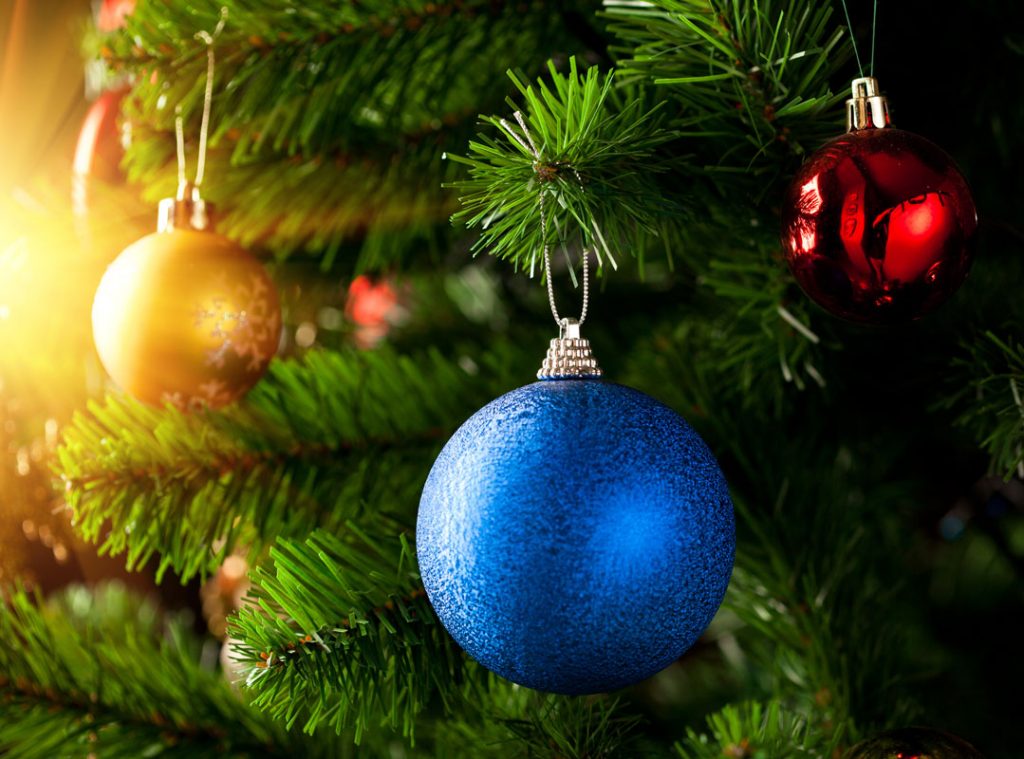 As I sit down to write this blog I find it hard to believe just how quickly the weeks are flying by and that we are already so far into the new academic year! We seem to have moved from running races at Longford Park Stadium in the blazing sunshine to the sounds of Christmas songs drifting from the school hall in a matter of minutes!
Our new Nursery children have settled into school life really well and we hope that any families new to Oswald Road this year have found the start to the year smooth and that you are enjoying being a part of our very special school community.
This term has already been incredibly busy in school in terms of events. One of my personal highlights, which I am sure was also a real highlight for all the children, was the visit from the Brownlee brothers. We've also had some great trips and workshops, including the Year 1 trip to Eureka and the Year 5 Portals to the Past Viking workshop.
We have already made a start on the priorities we have highlighted in this year's school development plan. In terms of teaching and learning priorities, we will be focusing this year on embedding our pre-teaching concept in Maths and English as well as developing reading comprehensions opportunities through our topic work. The senior leadership team have spent time researching different approaches to this and we are now firmly in the process of putting a structure together that we feel best suits our school. There will be more information to come regarding this as our plans move forward.
This year we will also be continuing to work closely with other Chorlton schools to further develop our systems for cross moderating pupil attainment and progress in writing. The assessment system we developed last year has undergone further tweaks as we have identified and refined aspects that needed addressing to meet our assessment needs. Our aim this year is to work in partnership with other Chorlton schools to extend the system to support the assessment of the foundation subjects (history, geography, art, etc).
As you will know, our school has previously been awarded the prestigious 'Rights Respecting' Level 1 award in recognition of the importance and focus we place on embedding the UNICEF principles and rights respecting ethos for our children. This year we will start to extend this by supporting other schools as we embark on our pursuit towards Level 2. All of our incredibly talented pupils and staff will play their part in showing just how important Rights Respecting is for Oswald Road – so look out on our social media pages for special events, assemblies and other opportunities our pupils and ambassadors will have to address key issues throughout the year!
We already have so much to be proud of this academic year. We were all so proud of the way our school rallied for Children in Need as we raised over £600. The children and staff really enjoyed donning their onesies and pyjamas, and it was so lovely to see just how proud the children were when they saw the total raised – a true lesson in the difference that can be made when a school community pulls together!
We have also been busy over the summer developing our school grounds in the EYFS. It is amazing to see the transformation and difference this has made for our Reception pupils. Also it is worth noting how fantastic the new murals that Mark (Chair of PTA) and his budding team of artists kindly created by giving up their weekends to paint a number of amazing scenes along the EYFS playground wall. We really couldn't have wished for better support from these parents and are truly thankful for the time and generosity shown.
Even though we're just entering into December, Christmas fever is beginning to hit as all phases in school begin the hard work of putting their Christmas productions together. The very hardworking PTA also put on a fabulous Christmas fair on 26th November, which was brilliantly attended and has helped raise a great deal of essential funds for the school. We are always so grateful for their efforts and the money that they manage to raise for school which allows us to purchase things that we wouldn't otherwise have the funds to buy. Any offers of help for future events would be gratefully received by the PTA as they have some fun events planned for 2017. It is a great way to get involved with the wider Oswald Road school community.
We have lots of exciting events coming up in the next few weeks and in the new year – we look forward to welcoming you into school for the Christmas productions and sharing in the festive fun! Bring on the tinsel and mince pies…. Ho Ho Ho.. Merry Christmas!
Mr Beisly
Summer is Here!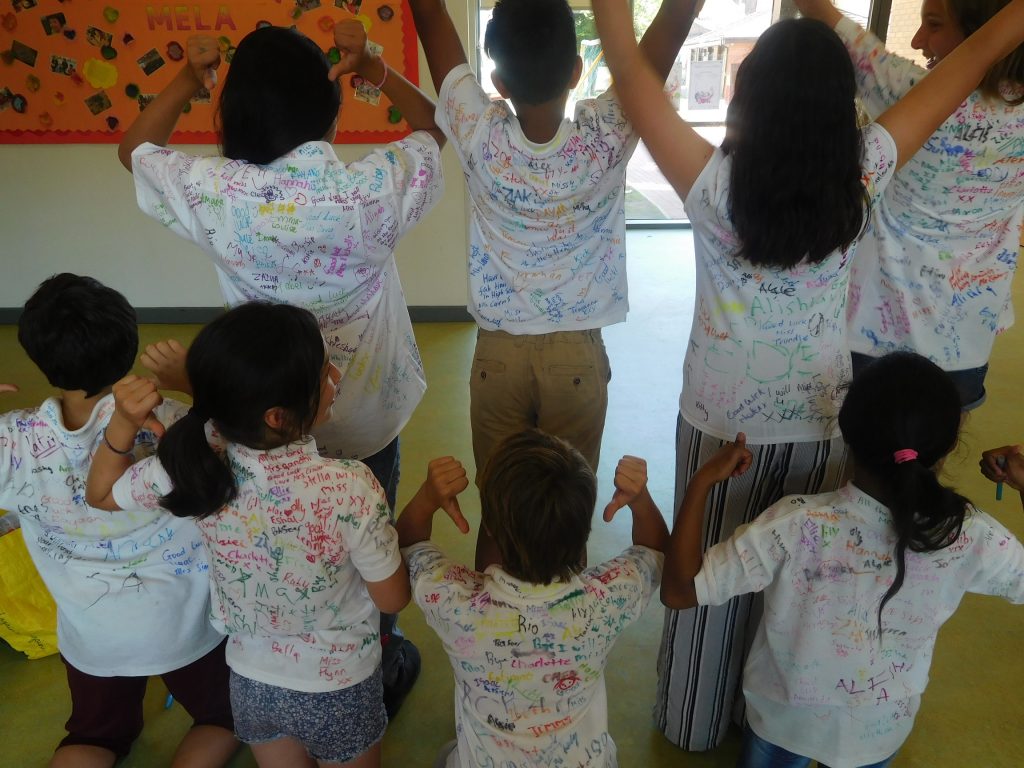 As another busy academic year comes to a close at Oswald Road, I wanted to share my reflections on the changes to assessment that have been introduced this year. This is the first year of the new national assessments as set out by the government, to assess the new National Curriculum, which was introduced two years ago in an effort to drive up standards. This, coupled with a new testing regime, is intended to improve outcomes for your children.
The introduction of these new assessments has thrown up some rather unexpected results this year, to which I urge to not to be disappointed by should your child not have achieved the 'expected results' for their year group. The results outlined in your children's reports do not tell the full story of the truly fantastic young people your children have become during their time at Oswald Road, full of compassion for others and an excitement for life. Neither do these assessments determine how intelligent or mature the pupils who received them are.
Intelligence does not lie solely within a strong grasp of spelling, punctuation, grammar, reading, writing and maths. Intelligence is reflected in the many traits held by our amazing pupils; the ability to speak multiple languages; the passion and drive to compete in a sport; creativity in the arts; an interest in social issues; and the ability to make a teacher smile and laugh in the morning when they thought they were having a bad day.
Whether your child has met the expected standard or not, I am immensely proud of all of their achievements as I am sure you are too. It has been a privilege to watch them flourish this year, and I wish you all a very enjoyable and relaxing summer- you deserve it!
Finally, a special mention to the Year 6 pupils leaving us this year. On behalf of all of the teaching staff, I would like to express my pride in seeing what fantastic young people you have become during your time at Oswald Road. As I am sure all the Year 6 parents will agree, the production of 'Dream On' last week was a truly amazing way to mark the end of your children's primary school journey. The confidence and charisma Year 6 showed in their performance makes me confident that they will all flourish in their transition to high school. Your new teachers are very lucky to be teaching you in your secondary years!
Mr Beisly
Year 3 Forest Crew Sessions!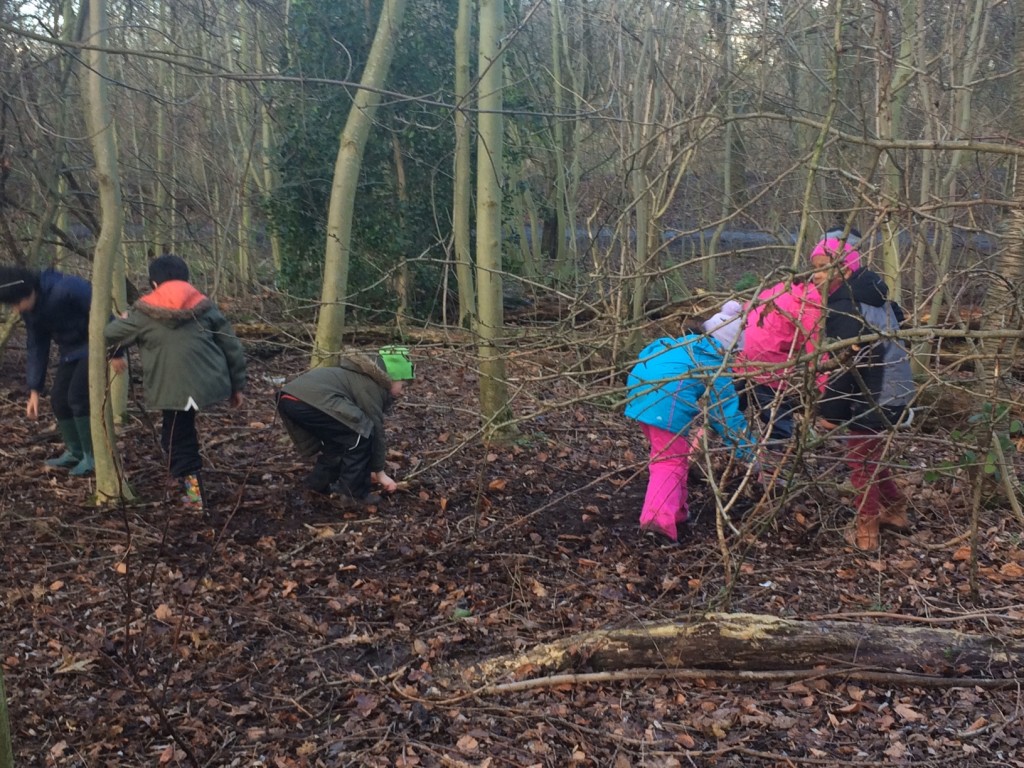 As you may know, we started the initiative of Forest Crew for our Year 3s at the beginning of the year. To begin with, we employed Tony, a Forest School teacher, to train up two of our staff (Lizzie Wiles and Bryan McManus) with a view to them being able to lead this in school and also training other staff to lead future Forest Crew sessions.
Last term, both Lizzie and Bryan worked closely together with Tony and the Forest Crew programme, where they had opportunities to plan together, be with the children each week at Chorlton Ees and then debrief after the sessions.
After speaking to the first Year 3 class who accessed Forest School, I
knew it had been a great success! Lizzie had created a brilliant video of their time together and, as the children watched it, they talked so positively about the experience they had.
Last Friday was the first day of Forest Crew for the next Year 3 class and the first session led by Bryan and Lizzie. I was lucky enough to be invited along and take part in what was a superb afternoon. Would you believe it, the sun was out too!
The children discussed potential hazards and then set off on different activities. The first was a game called 'Vanish', where the task was to see who could hide the closest to the staff without being seen.
The children then got into teams and chose an animal name. They then got under tarpaulin (with no
peeking!) and had to follow the noise of their animal (which their designated adult was making). I know my throat felt sore after being a tiger leading my team around the woods with the sound of my voice!
After a quick snack, the children worked as a team, collecting items to make floor artwork of their chosen animal.
It was a great afternoon and I can't wait to hear more from the children about the rest of their time at Forest Crew.
Lastly, a big thanks to Lizzie and Bryan who led the programme so confidently; I look forward to this practice being shared further across school. As always, a big thank you to our children – I was so impressed with how they managed their own behaviour, even when they were really excited!
Year 3, you are Super Stars!
Deborah Howard
Headteacher
Autumn Term 2015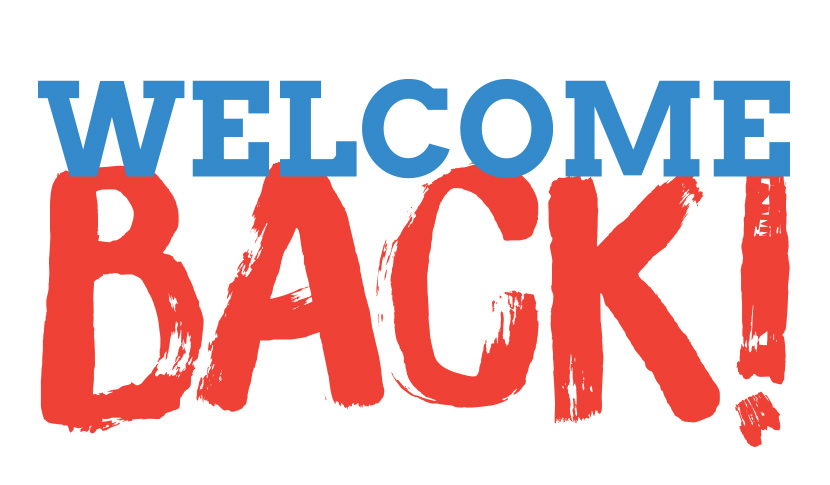 Welcome back everyone!
I hope you've all had a fantastic summer! I was lucky enough to travel to Hong Kong, Bali and America, so, after a month out of the country, I'm feeling both refreshed and excited about the year ahead. My teaching commitment until Christmas will be in Year 6, which I am very much looking forward to!
Firstly, we are starting Forest School type activities for our Year 3 children and, over the year, each Year 3 child will access a term of these activities. Bryan McManus and Lizzie Wiles will be the first staff to be trained alongside the Forest School practitioners and we are looking at disseminating this practice across school over the coming few years. Anna Wilson will also be working alongside Bryan and Lizzie. Tony, from the company "Equilibrium and Enablement" ("eQe"), will be leading the sessions and training our staff. There will be more information on this exciting new initiative to follow.
We are also lucky enough to have another addition to the curriculum for our children: "Commando Joe's". The key outcomes of these sessions will be: to help all pupils from all years progress; work as a team; use effective communication skills; build resilience; tolerance; self-esteem, and respect. This will be achieved by delivering physically active team-building and fitness sessions. Simon, from Commando Joe's, will be leading weekly sessions and will be in school from 8.00am to 4.30pm every Wednesday (which allows for sessions throughout the day, including before and after-school sessions and lunch time activities, too). We'll provide you with more information on "Commando Joe's" shortly.
Over the year, we will continue to work with an open-door policy and incorporate as many opportunities as possible for parents and carers to join in school life.
Special events will be taking place throughout the year and parents/carers will be invited to join, as usual. We will also continue to have events where parents/carers can come in to share views and also to listen to new initiatives in school. We'll have regular Listening Events, Parent Focus Groups and Parent Forums. Listening Events will be where parents and carers will be invited to discuss a specific area of school, with outcomes of these meetings being fed back to the Leadership Team to allow for the development of what we offer as a school. Parent Focus Groups will be about sharing a new initiative or policy with you before it begins, allowing for direct parent/carer involvement in the direction we are taking. Finally, Parent Forums are where we invite parents/carers in to share with you items that are happening in school.
We will shortly be sending out a school calendar for the year, to allow for early communication about events over the course of the year. We developed this idea from parent and carer voice and we hope this will prove to be very useful.
Again, welcome back to Oswald Road, and I hope you all have a great start to the autumn term!
Deborah Howard
Headteacher
Pyjama Party Fun For 2NG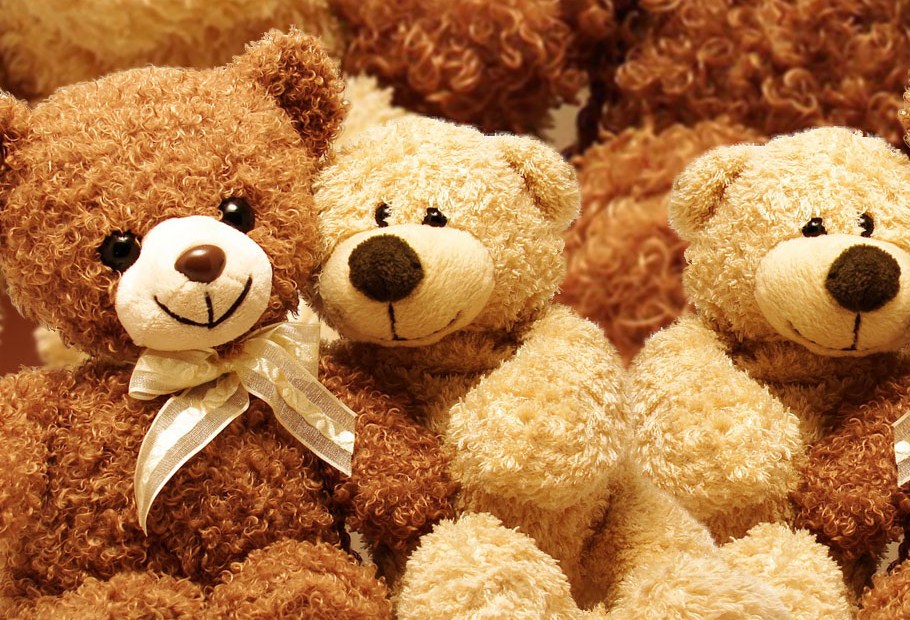 We wanted to share with you the fun the Senior Leadership Team (SLT) had with children in 2NG for the Pyjama Party on Friday 19th June.
The class won the party as a result of parents & carers from this class placing the winning bid in our Auction of Promises last month. We set up the studio as the party room, turned an upstairs classroom into a DVD room and were set to go! The children turned up in PJs and onesies, with teddies in hand and were very excited!
The DVD room had all the snuggly things we could find, complete with fleecy blankets and pillows, and the children came in to snuggle up and watch part of a film, happily sharing popcorn. We then enjoyed leading party games in the studio; all the favourites were included: pass the parcel, musical bumps, musical chairs and we saw some excellent dancing too! Unfortunately, Helen Woolf had been off poorly for part of the week and missed out on the party with her old class, but was very keen to hear about their dance moves!
The reason we wanted to write about this was that the children were absolutely amazing. It was lovely to see them so excited, but keeping such brilliant behaviour. They shared with each other, cheered when other children won games and their manners were excellent. We couldn't be more proud of them.
It was great to spend this time together and we all left in high spirits and sheer pride at the wonderful children of our school.
It's a shame that on Wednesday 15th July, some of us will be at the Governing Body meeting and shall miss the KS1 school disco; we look forward to hearing all about it and leading the Conga at the KS2 disco on the Thursday!
The Senior Leadership Team
Oswald Road Primary School
A World War Two Inspired trip for Year Three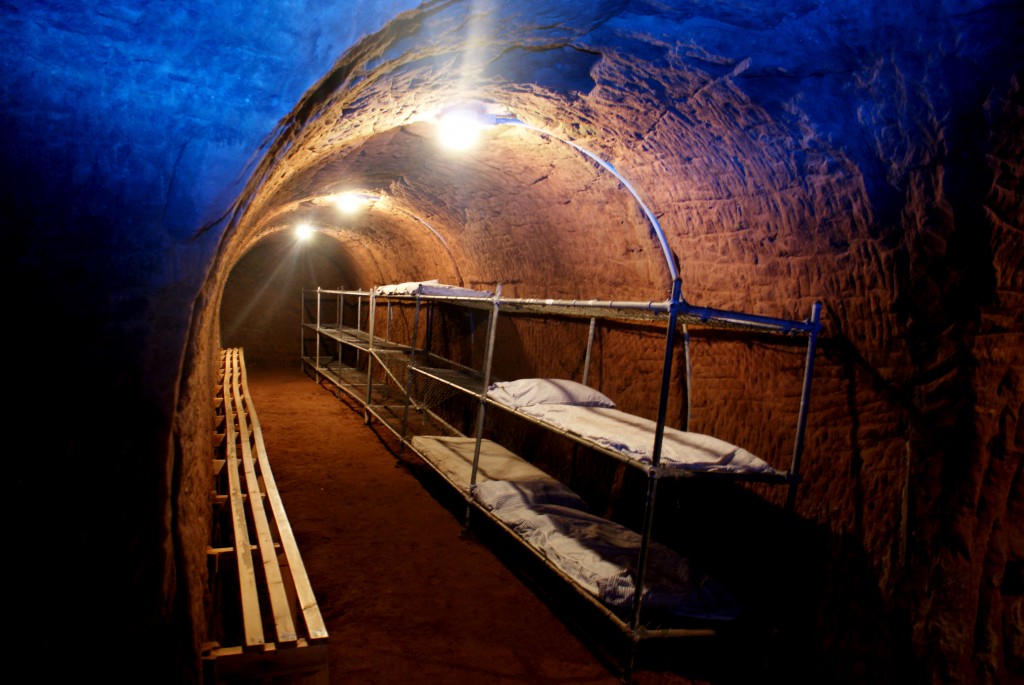 Year 3 had a great trip last week on their visit to Stockport Air Raid Shelters. This enrichment activity was part of their World War II inspired topic, 'Keep Calm and Carry On'.
The children looked genuinely excited as they left school for their underground adventure and just as excited when they came back…with lots to say about the fantastic day they'd had!
The children excitedly told me all about what they had learned. I listened as they described just how black it was during the blackout, how interesting it was when they turned on a flashlight and they could see nothing but tunnels, and how they were intrigued by what the tunnels were made from; they didn't have the texture they expected. They had loved trying on the gas masks and seeing a (safe!) bomb! One child was very pleased to tell me about how they had made the siren work by winding it up.
In the words of one of the children, the blackout experience was "scary, but awesome" and one of the children just summed the day up as "brilliant". It's great to see the children have had such a great time as well as learn so much. They told me they had found out lots they did not already know and I was even lucky enough to have two children give me a musical performance from what they had learned during the day. There was even a dance to go with it!
I'm so pleased Year 3 had such a great day!
Deborah Howard
Headteacher
Oswald Road Primary School
Recognition For International Themes At Oswald Road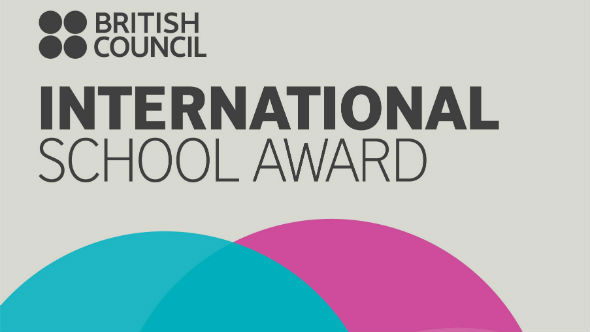 I'm so pleased we've been awarded the International School Award for 'Foundation Level Introducing Internationalism' from the British Council. The Award champions international learning by recognising
schools that forge lasting relationships with schools overseas and introduce global themes to pupils.
The award was given to our school for linking with other schools and educational institutions around the world and teaching pupils about other countries and cultures.
Last year, as part of their "From Russia with Love" topic, our Year 5 children linked with a school in Russia. Our children created links with international students through letters, photos and books they made in school. Other topics in this area included "Around the World in 30 days" and "Passport to Pakistan", which allowed the children to explore global themes and gain a better understanding of the wider world.
During Black History Month, the children across school did work on their identity and belonging. Last year, we held a "Culturally Speaking Day", in which each class chose a different country and explored the music, arts and culture related to that region.
It was great to see parents being involved in this area of learning and we look forward to our next Culturally Speaking Day, coming up in summer.
I'd like to say a big 'well done' to Sarah Greenway for all her hard work in the leadership of this area; going forward, Kathryn Whalley will now be leading international work and is ready for the challenge!
In order to progress to the Intermediate Certificate, we will be developing international work at school through surveying our understanding of global themes and education, writing an international policy and continuing to develop links and projects with schools overseas.
Deborah Howard
Headteacher
Oswald Road Primary School