Learning Support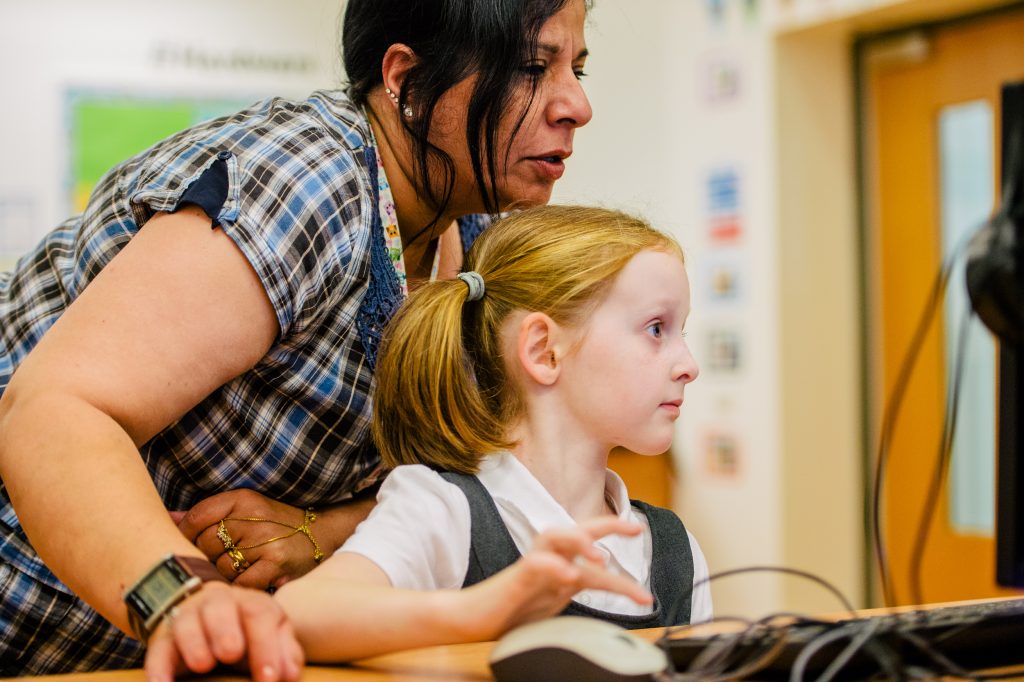 Learning Support Team
Helen Woolf – Assistant Headteacher (Inclusion)
Donna Wealleans – Assistant Headteacher (Pastoral)- maternity leave from October half term 2018
Sam Coombes – Operational Inclusion Lead
Lisa Cameron– Safeguarding and Pastoral Manager
Sharryn Hodskinson- Health/Medical Needs Coordinator
Caitlin McWilliams- SEND TA
Rashmina Mullick- SEND TA
Ozma Ahmed- SEND TA
Tracey Buckley- SEND TA
Kym Harman- SEND TA
Yasmin Atif- SEND TA
Jamila Lindsey-Crosthwait- SEND TA
Lizzie Wiles- SEND TA
Teresa Regan- Link Educational Psychologist
Helen Adkins- Link Speech and Language Therapist (1 hr per week)
Diane Moat- Specialist SpLD (Specific Learning Difficulty) Teacher (1 hr per week)
Helen Allsop- Attendance Officer
Tammy Brett- Counsellor (one afternoon per week)
Jenny Dubowitz – Trainee Play Therapist (one afternoon per week)
Amanda Clifton- Pastoral Team Support
Learning Support Information
Helen Woolf is our school SENCo and has worked at Oswald Road since September 2013. She has achieved the National Award for Special Needs Education (NASENCO) with a Distinction, and graduated from Manchester Metropolitan University on 25th July 2016.
Donna Wealleans is our Assistant Headteacher for Pastoral and Safeguarding, and has worked at Oswald Road since September 2013. She is also a Safeguarding Trainer for the Manchester Safeguarding Team.
Sam Coombes joined us as the Operational Inclusion Lead in September 2015. Prior to working at Oswald Road, Sam was a HLTA (Higher Level Teaching Assistant) in a very large inner-city school in Manchester, working mainly in KS2. She has worked in both Special Schools and Pupil Referral Units and her specialisms are SEND, behaviour management and EAL (English as an Additional Language).
Click here to see our SEND policy
Click here to read our SEND Information Report
For further information on Manchester's Local Offer for Children and Young People with SEN and disabilities, click here.
COMPLAINTS PROCEDURE
In order to deal with you concern or complaint in the quickest and most straightforward way, we ask that you please direct all concerns or complaints, via email, to the following address : inbox@oswaldroad.manchester.sch.uk
This inbox is reviewed daily by the Headteacher. A copy of the school's Resolutions and Complaints Policy can be found here.
PARENT VOICE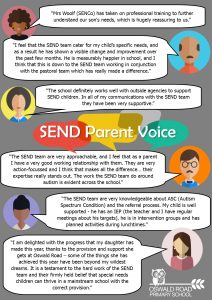 Pupil Voice
(click to enlarge)
TARGETED TEACHING PROGRAMME- PUPIL VOICE
(click on the images below to enlarge)
LEGO THERAPY- PUPIL VOICE
(click on the images below to enlarge)
1ST CLASS@NUMBER- MATHS INTERVENTION- PUPIL VOICE
(Click on the thumbnails below for more pupil voice)
Useful Documents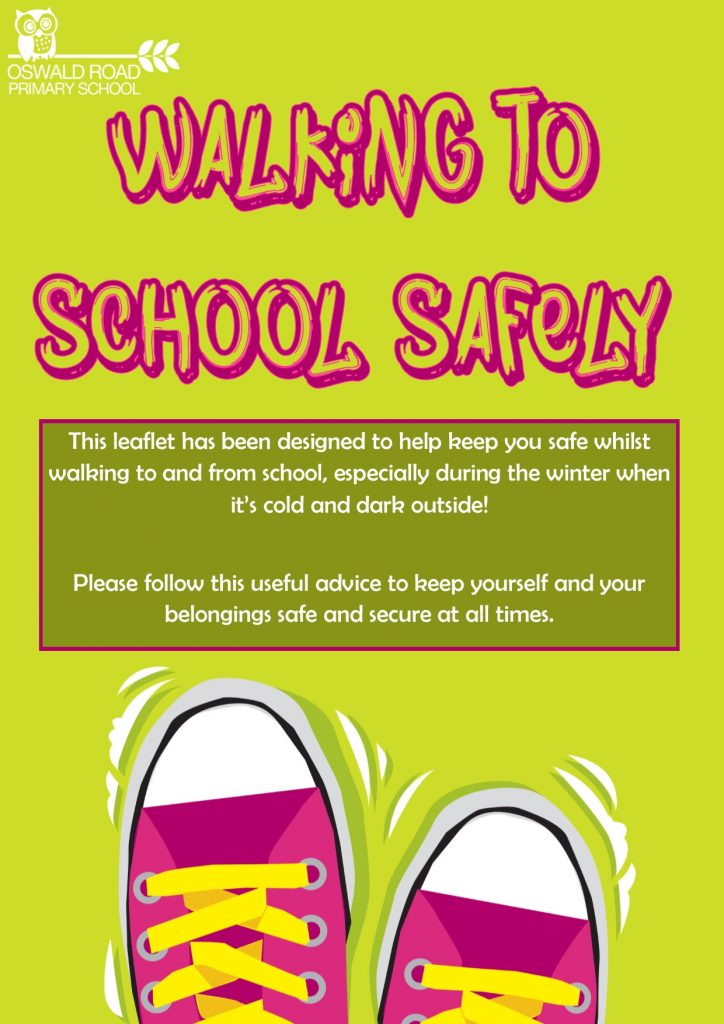 General
Information and Support for Parents and Carers (including national and local agencies and organisations)
Medical Documents
Administration of Medicine
Parental Consent For School Staff To Administer Medicine
Procedure For Contacting Emergency Services
School Medical Information Form
Healthy Eating Guide
Healthy Lunchbox Ideas
Behaviour
Behaviour Management Plan
Behaviour and Bullying at Oswald Road
Friendship Workshop Handout
Mental Health & Wellbeing
Be Nice to Yourself
Coping Skills
Sensory Safety Tool
Year 6 Wellbeing Guide to SATs (for Teachers, School Leaders, Parents, Carers & Pupils)
Headspace- an app that helps you practice mindfulness with your children
Tip sheet – Helping your child to be happy – Supporting wellbeing
Tip sheet – Getting support to help your child to be happy
Tip sheet – Self Esteem
Young persons journey – Mental Health
Information and resources specific to anxiety in children:
Young Minds
NSPCC
NHS Choices
Anxiety Worksheets
LGBT (Lesbian, Gay, Bisexual, Transgender)
The Proud Trust- Resources for LGBT Parents and Parents of LGBT young people
Mermaids UK- Parent Resources (for children that feel at odds with their birth gender)
Stonewall- Questions frequently asked by parents with lesbian, gay, bisexual and trans children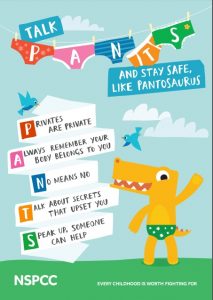 Topical Safeguarding Resources
GMP'S Operation Treacle Campaign – Safe4Autumn

GMP's '60 Second Security' Videos
Stranger Danger- a guide for parents
Bullying
Anti-Bullying Week Assembly Presentation
How to be a good friend (anti-bullying week resource)
Video: 'From Bully to Best Friend'
Learning Development
'Growth Mindset'- Information for Parents
PHSE (Personal, Social and Health Education)
Jigsaw PSHE Curriculum- Guide for Parents and Carers
Critical Incidents
Supporting Children at Times of Crisis
The effects of trauma- information for young people
Critical Incident Information for Parents
SEND
Transitioning into a New Year Group at School- Advice for Parents of Autistic Children
SEND Jargon buster July 2015
Intro to Autism CPD
Intro to Dyslexia CPD
USEFUL WEBSITES FOR PARENTS OF CHILDREN WITH SEN
General Information Websites & Resources
CBeebies Resources for Parents of Children with SEN
NSPCC Talk PANTS- Guide for Children with Learning Disabilities on Knowing How to Detect Abuse
ADD & ADHD
National Attention Deficit Disorder Information and Support Service
Autism & Aspergers
Travel Booklets for Families with Autistic Children Travelling from Manchester Airport
NSPCC Talk PANTS- Autism-Friendly Guide for Children on Knowing How to Detect Abuse
Local Offer
Manchester Local Offer for Children with Disability & Special Educational Needs
Manchester City Council- Short-Breaks Service Statement 2018
Down's Syndrome
South Manchester Down's Syndrome Support Group
Dyspraxia
Dyslexia
Epilepsy
Obsessive Compulsive Disorder
Visual Impairment
RNIB- Royal National Institute of Blind People
Inclusive Activities in the Local Area
Cheeky Cherubs- Youth club for all abilities/disabilities
Jump Space- a trampolining and rebound therapy centre in Stockport
Click here for information on Autism friendly activities in Manchester
Disability & Special Needs Clubs in Manchester
Autism Friendly Classes at Jump Nation
Autism and Disability Friendly Sessions at Oxygen Freejumping
Trafford Centre Resources
Detailed Autism Friendly Guide
Alert Card for Individuals with ASC
Alert Card for Parents/Carers of ASC Children
The following documents have been supplied by Jackie Tarpey from Grange School, who delivered a Parent Workshop on Social Stories in June 2016.
Checklist for drafting a Social Story
Joe court book a4
Keeping computer time
making mistakes
Oh no book
Trafford Centre Resources:
Detailed Autism Friendly Guide
Alert Card for Individuals with ASC
Alert Card for Parents/Carers of ASC Children
"A Day in the Life of…"
….Lisa Cameron- Family and Children's Support Coordinator
I started working at the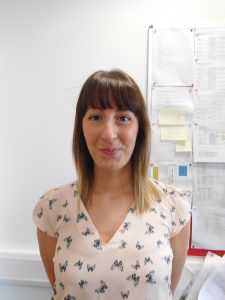 School in June 2016 and I work collaboratively with families and staff in order to support pupil wellbeing. I am responsible for working in partnership with the police, social services and other partnership agencies in order to assist families who are in need.
My days so far at Oswald Road have been challenging but also rewarding at the same time. I love being part of the school community, and the children are adorable.
Below is a typical example of a day in my diary at Oswald Road.
Monday 27th June
08.00am – Arrive at Oswald Road to start my day
09.15am – Meeting with the staff from Owl Club. Owl Club provides morning and after school care for children. On this day, I met with Sam and the team to introduce myself, and we exchanged information about children in their care.
11.00am – Early Help Assessment. An Early help Assessment is a meeting where I meet with families to help identify needs of children/families and make a plan to meet those needs. The purpose of the assessment is to provide a coordinated response so all agencies concerned can support the families in the best way possible.
1.00pm- Child in Need meeting with social services and other partnership agencies. Child in Need planning meetings have been introduced so that children, young people, families and those professionals working with families are clear about their responsibilities within the Children in Need plan, the role of the allocated social worker, timescales of the interventions and expected outcomes.
2.45pm- Circle of Friends. Circle of friends is a provision that I deliver to four pupils on a weekly basis to establish the understanding and acceptance of differences and building genuine friendships.
4.00pm- End of the day