Year 5 Viking Workshop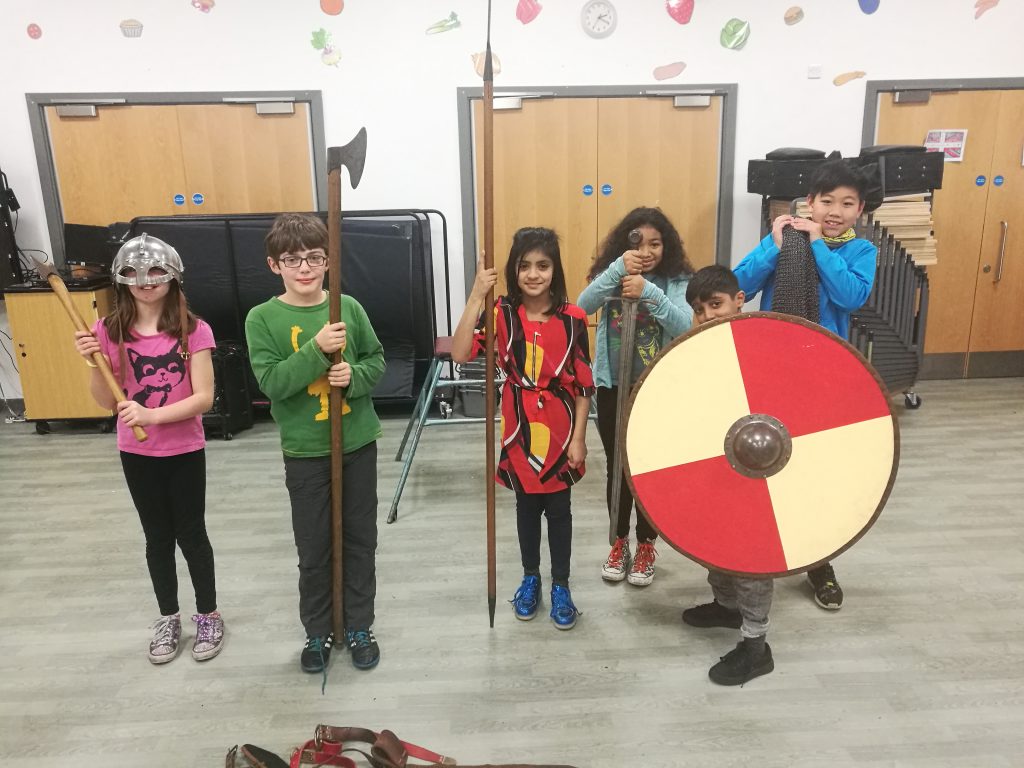 November 27, 2017 by Ellie Linton
Last week Year 5 got a hands-on learning experience as part of their Vikings topic, with a visit from Portals to the Past. During the workshop the children were given a talk on the story and history of the Vikings, which addressed their prior knowledge and any misconceptions they had about the Vikings.
They then took part in session on Viking artefacts, looking at replicas of everyday Viking items. The children also learnt about the weaponry, armour and warfare tactics that were used by the Vikings.
Finally, their Viking skills were put to the test with a series of spear-wrestling strength games. Even the teachers had a go!
"I thought it was an amazing day and I would do it again"- Aziza 5PS
"I enjoyed the workshop as we got first-hand experience. For example, we got to hold real/replicas of artefacts. I would totally recommend it to other schools/people." Nadia 5PS
"We've had Portals to the Past in school before and they are always fantastic! The children find the sessions fun and engaging and they do so much throughout the day! It's great!" Mr Salisbury
"Such an interactive and hands-on approach to learning, it amazes me how much the children retain!" Miss Davis
Staff Appreciation Page: Ellie Linton
»