Year 3 Rocket Science Experiment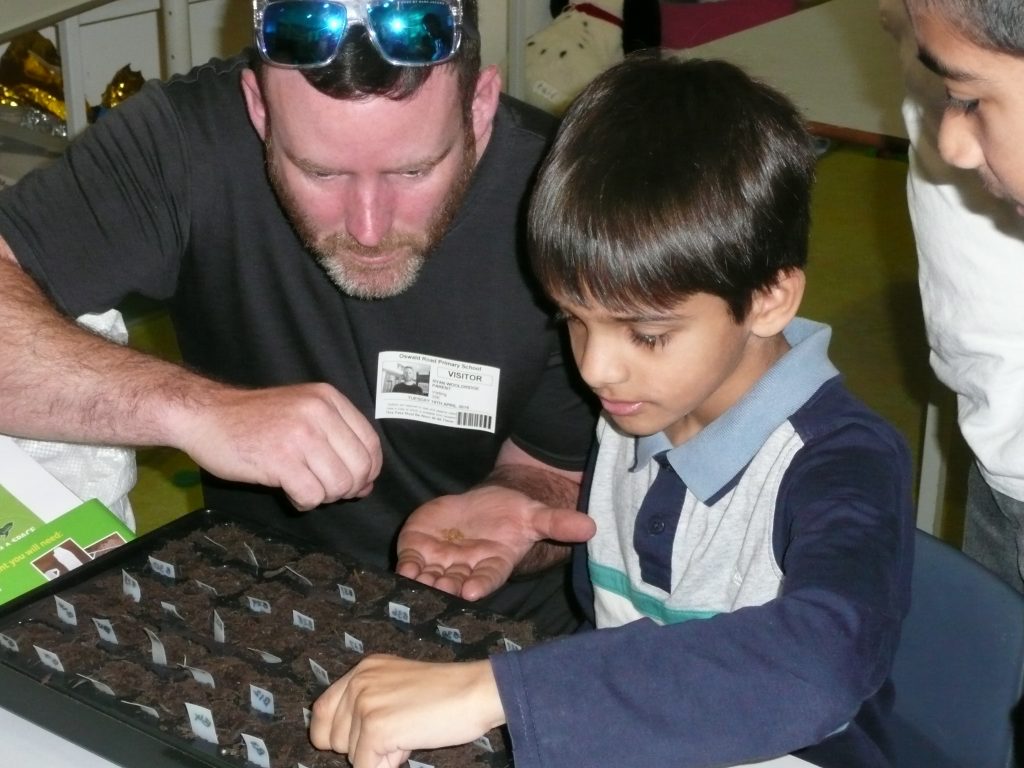 April 22, 2016 by Ellie Linton
Year 3 pupils from Oswald Road Primary School are taking part in an exciting national science experiment. The 'Rocket Science' experiment is being coordinated by the RHS Campaign for School Gardening, to contribute to its knowledge of growing plants in space.
Around 10,000 schools across the UK are taking part in the experiment, and Oswald Road pupils from 3SE planted their 'rocket seeds' this week with the help of parent and gardener Ryan Wooldridge.
Two kilograms of the rocket seeds were sent into space last September, where British ESA astronaut Tim Peake kept them in conditions of microgravity for six months. The seeds were then returned to Earth and distributed to participant schools across the country- including Oswald Road Primary School.
The Year 3 pupils will work scientifically to compare the growth of the two types of seeds they have been sent, through research and observation. They will take 9 measurements over 35 days collecting data as instructed on germination, growth, leaf count and plant height at frequent intervals. This will teach them the components of good plant growth, and inspire them to find out more about careers in STEM (Science, Technology, Engineering and Maths) subjects.
Earlier this week British astronaut Tim Peake sent a special message from space to the hundreds of thousands of children who are taking part in the Rocket Science project. Tim delivered the message from the International Space Station, where he's been since December, and wished the children good luck with their investigations.
The results will help to form a clearer picture of the potential for astronauts to grow their own food in space, to sustain them on long-term missions. With more than 8,600 schools and educational groups poised to begin their Rocket Science experiment this week, the project is now among the biggest mass science experiments conducted in UK schools.
Seaworld Letters
»