Roald Dahl Day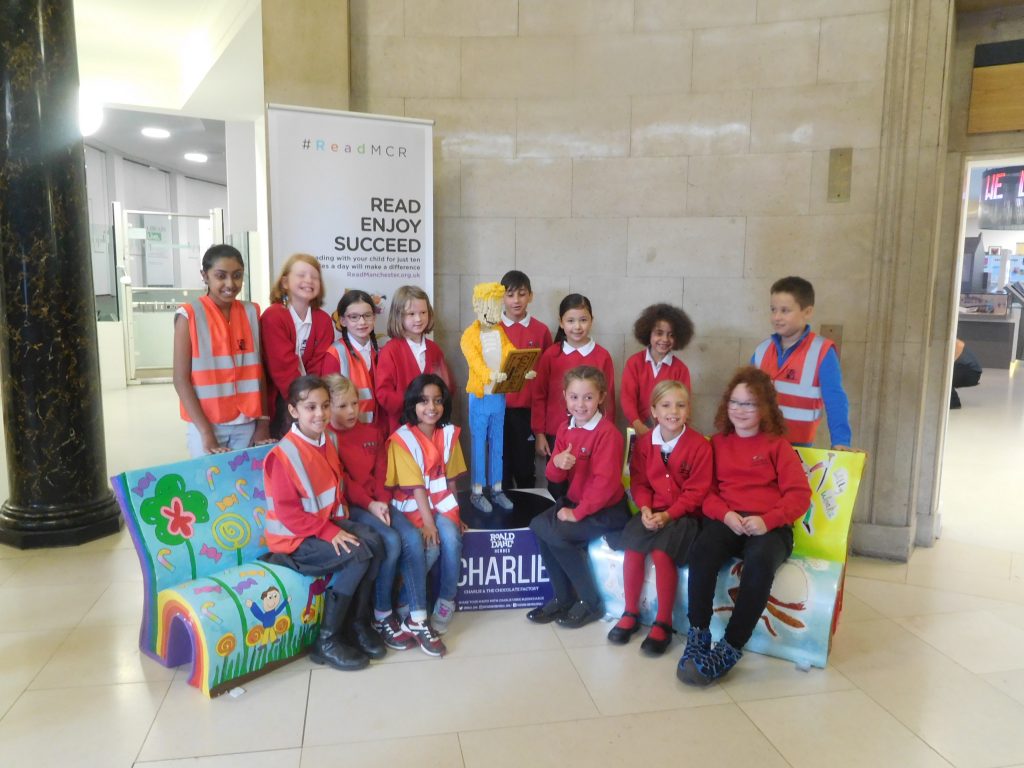 September 15, 2017 by Ellie Linton
A small group of children from Oswald Road visited Manchester Central Library last week to celebrate Roald Dahl Day. The children were selected for the special trip after they entered a competition to design the school's Charlie and the Chocolate Factory book bench.
The event at Central Library was put on to celebrate Roald Dahl's 101st birthday. During the trip the children got to visit a life-sized LEGO model of Charlie Bucket, as well as seeing their very own book bench on display alongside another Roald Dahl themed bench, which was designed by a fellow Manchester school.
The event also marked the official unveiling of the LEGO build of Charlie, which is composed of 8,960 bricks and took 53 hours to construct. The model is one of six Roald Dahl character brick builds across the country that have been created by Duncan Titmarsh – the UK's only certified LEGO professional builder.
Rights Respecting
»