Recognition For International Themes At Oswald Road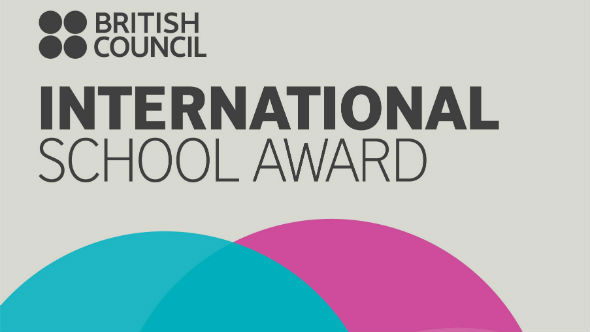 May 5, 2015 by Ellie Linton
I'm so pleased we've been awarded the International School Award for 'Foundation Level Introducing Internationalism' from the British Council. The Award champions international learning by recognising
schools that forge lasting relationships with schools overseas and introduce global themes to pupils.
The award was given to our school for linking with other schools and educational institutions around the world and teaching pupils about other countries and cultures.
Last year, as part of their "From Russia with Love" topic, our Year 5 children linked with a school in Russia. Our children created links with international students through letters, photos and books they made in school. Other topics in this area included "Around the World in 30 days" and "Passport to Pakistan", which allowed the children to explore global themes and gain a better understanding of the wider world.
During Black History Month, the children across school did work on their identity and belonging. Last year, we held a "Culturally Speaking Day", in which each class chose a different country and explored the music, arts and culture related to that region.
It was great to see parents being involved in this area of learning and we look forward to our next Culturally Speaking Day, coming up in summer.
I'd like to say a big 'well done' to Sarah Greenway for all her hard work in the leadership of this area; going forward, Kathryn Whalley will now be leading international work and is ready for the challenge!
In order to progress to the Intermediate Certificate, we will be developing international work at school through surveying our understanding of global themes and education, writing an international policy and continuing to develop links and projects with schools overseas.
Deborah Howard
Headteacher
Oswald Road Primary School
Free Children's Mosaic Workshop – Sunday 24th May 2015
»