Ramadan Assembly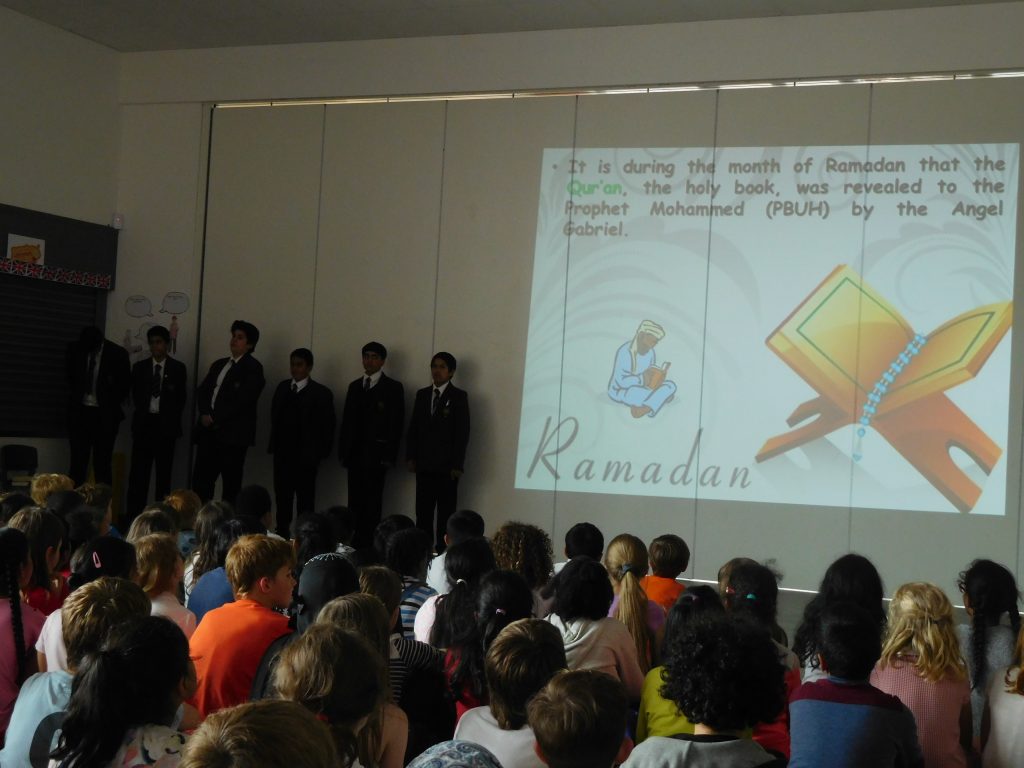 June 16, 2016 by Ellie Linton
Pupils from KD Grammar School for Boys visited Oswald Road Primary School yesterday to deliver an assembly to KS2 all about the holy month of Ramadan. The visiting pupils explained what happens during Ramadan, and described the Eid-al-Fitr celebration that marks the end of the month of fasting.
You can view their fantastic presentation by clicking here.
A big thank you to the KD Grammar pupils for taking the time to come and see us, and for answering the many questions we had about Ramadan and Eid!
Making a Roman Numeral Square
»