Parade Preparations have Pupils Quacking Around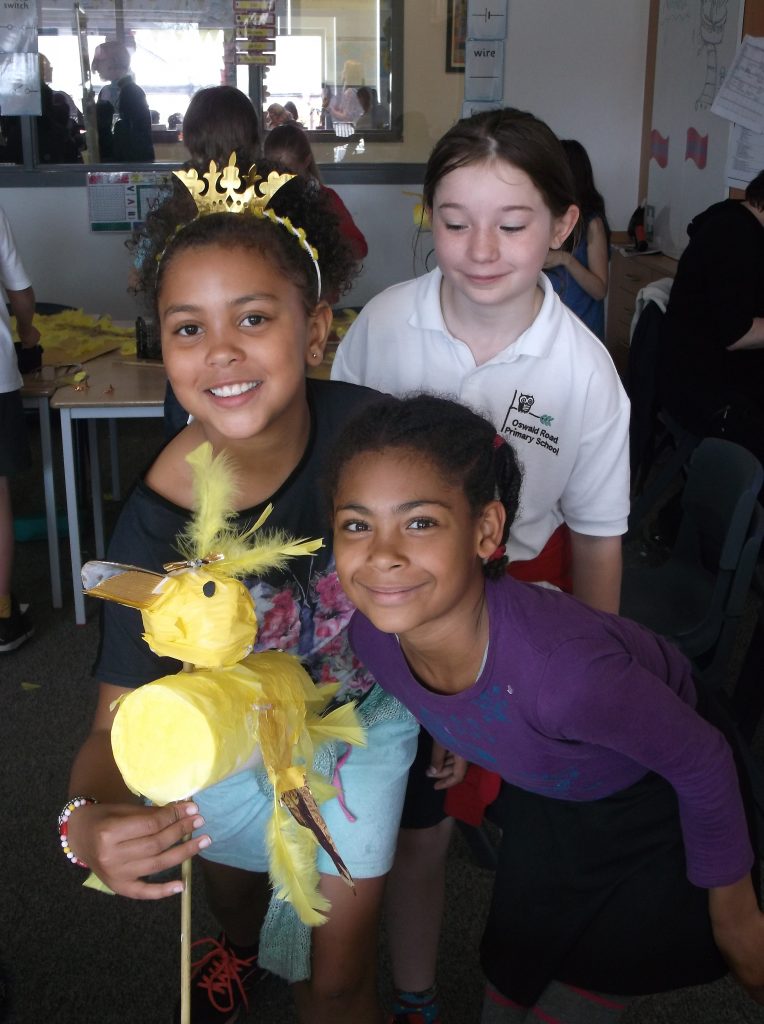 May 11, 2016 by Ellie Linton
For the third year in a row Oswald Road Primary School has been accepted to participate in the Manchester Day Parade on Sunday 19th June. This year's theme is 'Eureka', and pupils have been preparing their magnificent float by making their own gorgeously yellow ducks!
The ducks will sit inside a giant papier mache bathtub, complete with an eight-foot tall Archimedes sculpture. The children created their ducks as part of a special Manchester Day Parade preparation workshop with local artist Kerith Ogden.
We think the feathered creations look fantastic, and can't wait to see the ducks (and children) parading through the streets of Manchester in June!
Year 3s Get Muddy at Forest School!
»