Our Brilliant Buddies!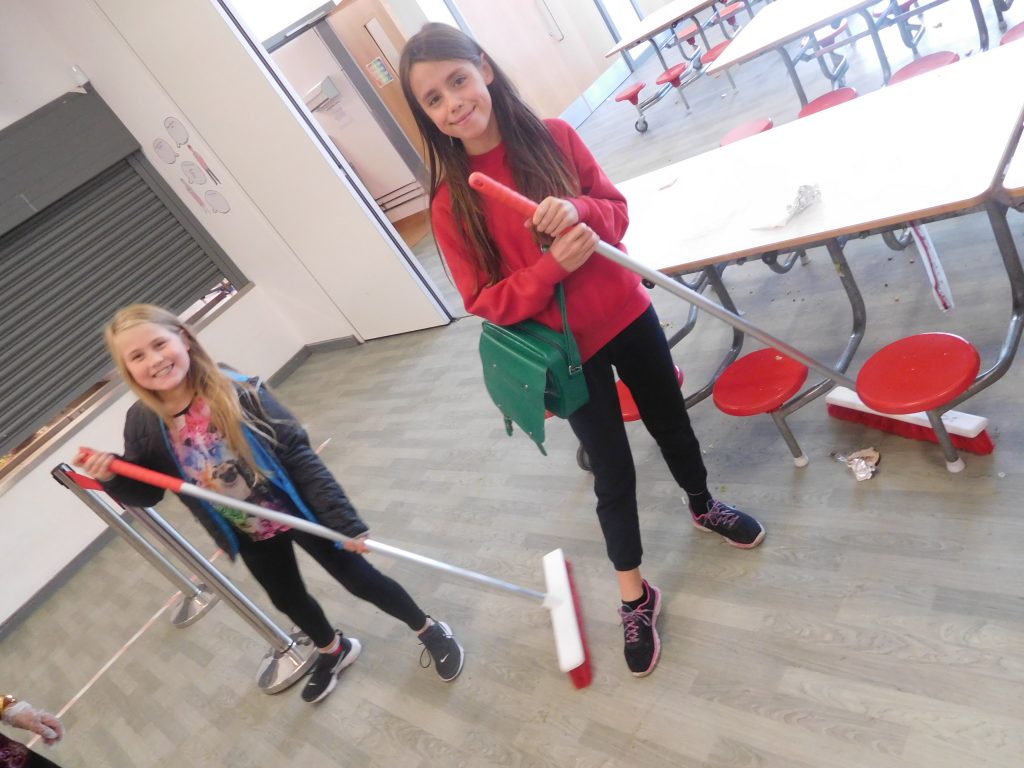 September 21, 2017 by Ellie Linton
Here at Oswald Road we are so lucky to have such a dedicated team of Year 5 and 6 buddies to help out our staff at lunchtime. We asked them what their important role entails…
"I help the Nursery children by playing with them and reading stories to them." Lois
"We get a grown up to come and help if a child falls over and hurts themselves. We teach the Nursery to tidy up at the end of playtime." Damian
"If I see children playing on their own I will play with them." Latavia
"I help the LOs by scraping the plates, sweeping the floor and cleaning the tables in the dining hall." Aleeza
"We play with the younger children." Florence
"If we see someone that is sad we will make them feel better." Charlie
"We make sure that nobody is left out." Elise
"We help the office staff by taking letters up to the classroom." Yousuf
"If someone's grown up brings their lunchbox or coat to the office then we will take it to their classroom for them." Erin
Thank you so much for all of your hard work in helping out our Lunchtime Organisers and Office Team!
Meet your new House Captains…
»