Network Choir Perform at RNCM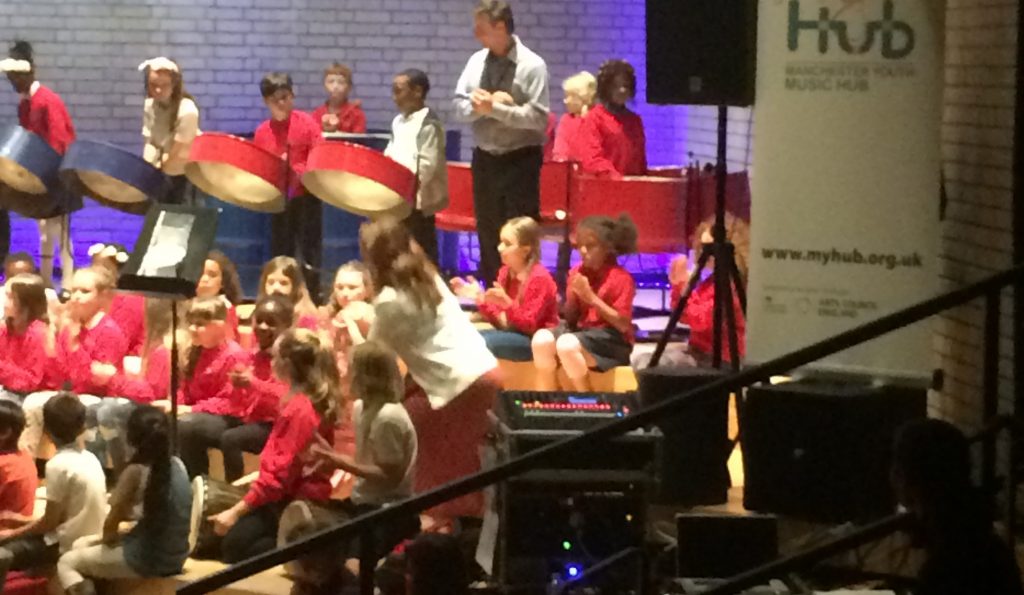 July 11, 2016 by Ellie Linton
On Thursday evening children from Oswald Road Primary School took part in the One Education Music Showcase at the Royal Northern College of Music. The Network Choir and steel pan band performed a mix of old and new songs, including Jambo Bwana, Apologise and Nana Was a Suffragette by former Oswald Road pupil Jules Gibb. The choir also sang a song written for this year's Green Day by Year 5 pupil Ella, entitled "We Need More Green".
Oswald Road Chair of Governors, Richard Price, commented: "As a parent and governor I was extremely proud of all the children who performed on Thursday evening from Oswald Road and all the other schools and groups.
"Against the backdrop of the tumultuous recent weeks, the children provided a vivid contrast. Their performances showed their ease and joy in working together irrespective of different backgrounds, religions, cultures and ethnicities. Our future looks safe in their hands.
"This underlines to me the importance of placing music (and other creative subjects) at the heart of all our children's education."
Reception Graduation
»