Keep Calm and Carry On!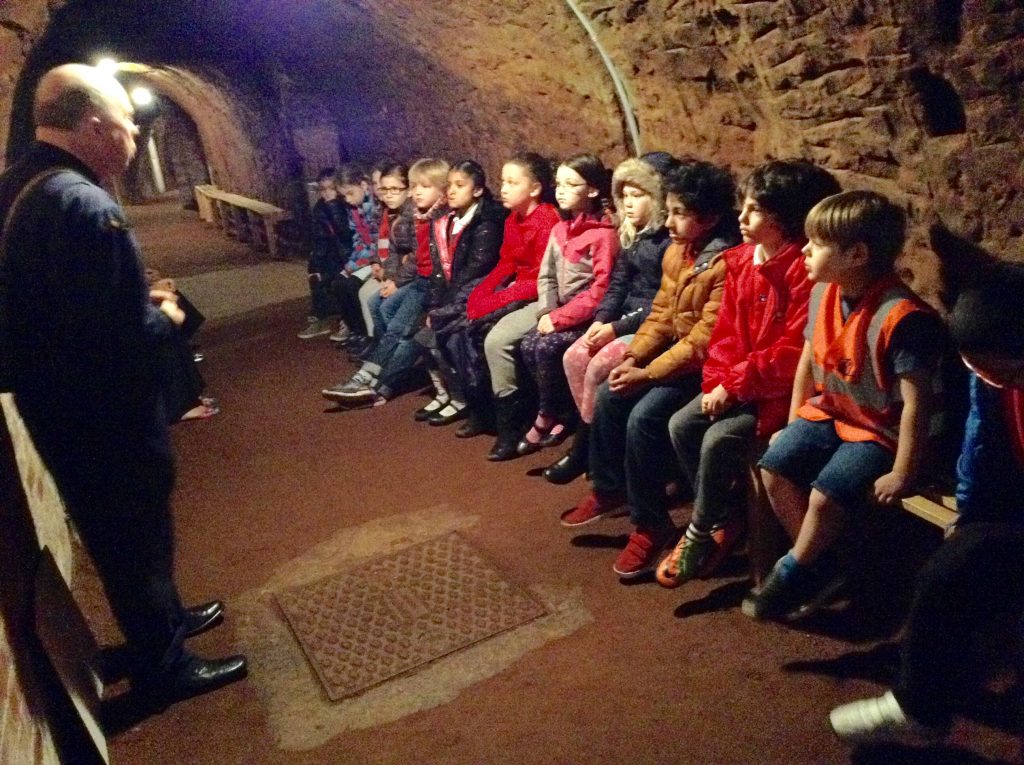 May 9, 2017 by Ellie Linton
Year 3 had a great time on their trip to Stockport Air Raid Shelters last week, which was part of their topic on World War 2. During the trip the children explored the various tunnels that made up the air raid shelter, and sang songs from the war, such as 'Run Rabbit Run'. They got to see the toilets, sleeping areas and where people received medical attention when they were forced to take shelter during an air raid.
The children then danced the Hokey Pokey, which the World War 2 nurses did to keep their spirits up, and got to look at real life gas masks, helmets and air raid sirens.
"The children thoroughly enjoyed the whole experience from singing the songs and trying on the gas mask to getting a real insight into the harsh, unpleasant conditions that people had to endure only several decades ago.. The guides stayed in character throughout too which the children enjoyed."- Miss Grant
"It was so amazing to see where people had to shelter during the air raids. I didn't realise how dark and cold it would be!"
"I loved singing all the World War Two songs and dancing the Hokey Pokey!"
Stranger Danger
»