Groovy Greeks Get Arty!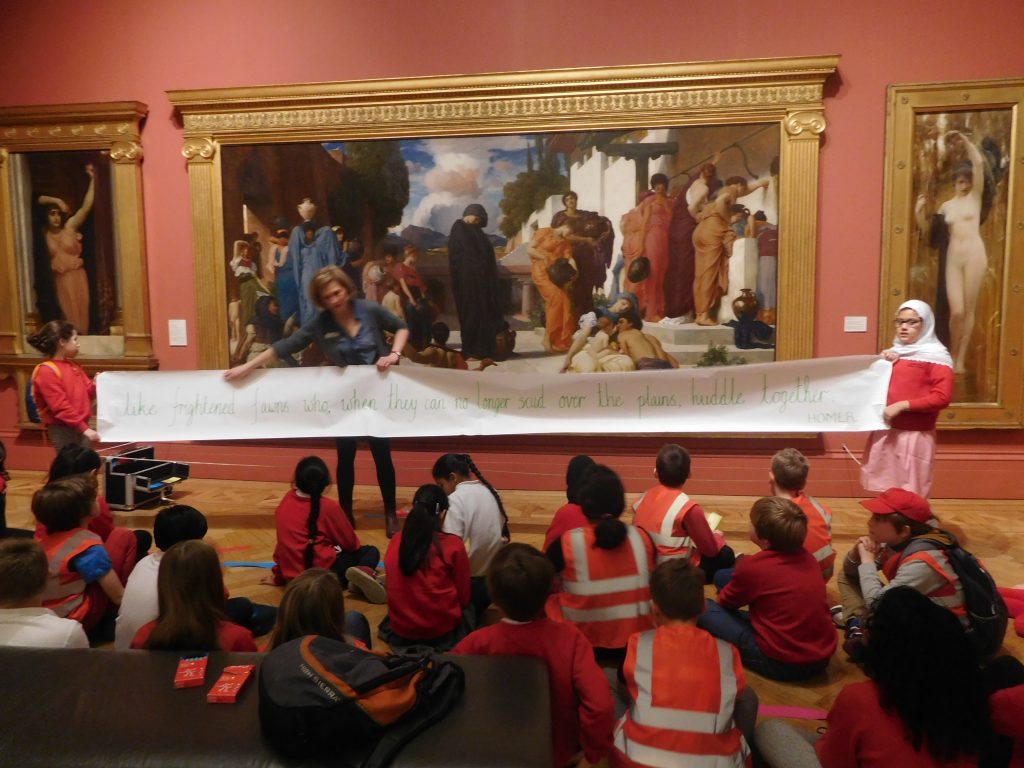 February 9, 2017 by Ellie Linton
Year 5 had a great time at Manchester Art Gallery last week, taking part in an Ancient Greece workshop as part of their 'Groovy Greeks' topic. After a self-guided tour of the museum the Year 5s studied two ancient Greek inspired paintings, and looked at examples of ancient Greek pottery. They then reenacted Greek myths and legends, including the story of The Golden Apple and the Trojan War. Finally, they had a go at writing similes and poems based on the painting of Andromache.
"It was an amazing school trip and I loved it. The woman, Hannah, was really nice and fun. Altogether it was an amazing, fun school trip and I will definitely go back with my mum and dad." – Mabel, 5PS
"The workshop was really well delivered – it really made the children think about the Ancient Greek work we'd been doing in topic lessons. The poetry and simile work was great! It really encouraged the children to come up with excellent ideas."- Mr Salisbury
Maths Mission Impossible
»