EUREKA! Manchester Day Parade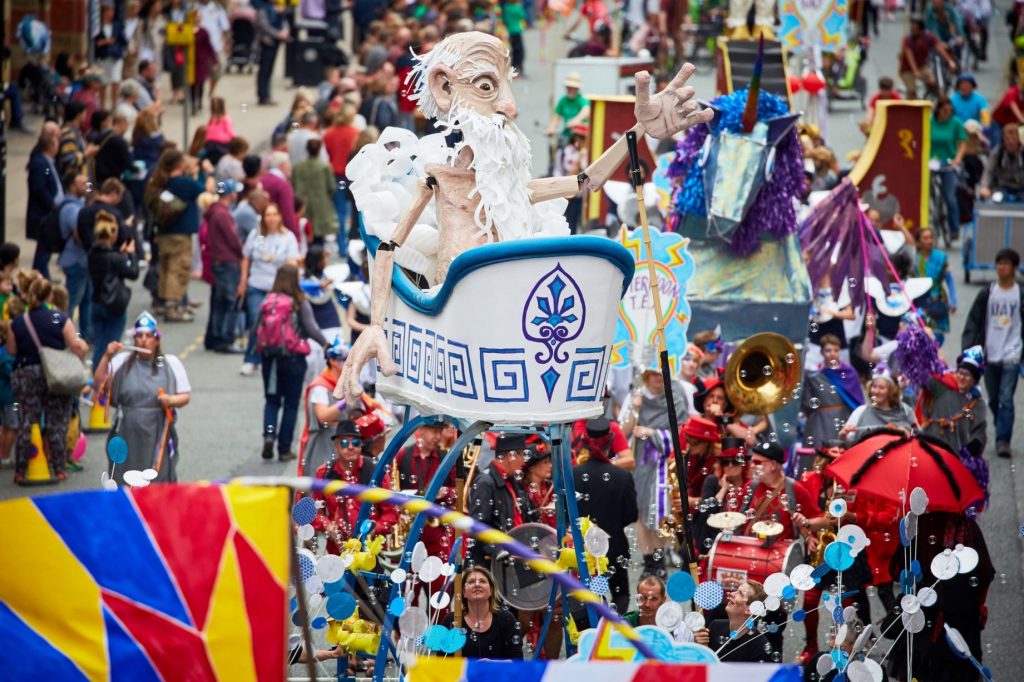 June 22, 2016 by Ellie Linton
Tens of thousands of people lined the streets of Manchester city centre on Sunday to celebrate the annual Manchester Day and its infamous parade. The theme of this year's celebrations was 'EUREKA!', to tie in with Manchester's European City of Science status for 2016.
Yet again, one of the highlights of the Manchester Day Parade was the eagerly anticipated Oswald Road Primary School float, which was based around a giant version of 'Mr Eureka' himself- Archimedes. Children and staff from donned their togas to surround the papier maché scientist in his giant bathtub, whilst waving their beautifully hand-decorated umbrellas in the air.

Music and Performance Lead Mrs Murray said: "A huge thank you to Fi, Jo and Kerith – the amazing artists who worked with the children to make the costumes, umbrellas and the big man himself…Archimedes.
"Thanks also to the staff who gave up their day to support our participation in the parade – Mr Keeley, Mrs Wealleans, Miss Rowe, Miss Wiles, Mr Salisbury and Ms Cairns.
"And finally a massive thank you to all the children for taking part and all the people who came to cheer us on.  It was an amazing atmosphere and the children had an experience they will never forget!"
Bug Hotels and Hedgehog Houses
»