Year 3 Forest Crew Sessions!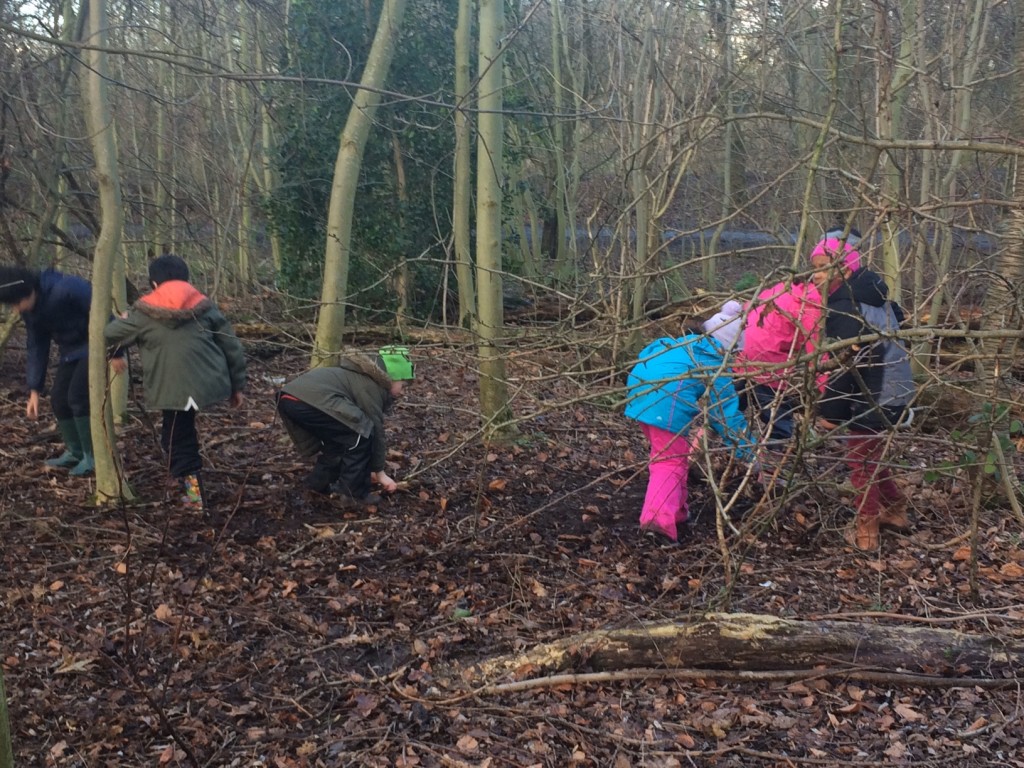 January 12, 2016 by Ellie Linton
As you may know, we started the initiative of Forest Crew for our Year 3s at the beginning of the year. To begin with, we employed Tony, a Forest School teacher, to train up two of our staff (Lizzie Wiles and Bryan McManus) with a view to them being able to lead this in school and also training other staff to lead future Forest Crew sessions.
Last term, both Lizzie and Bryan worked closely together with Tony and the Forest Crew programme, where they had opportunities to plan together, be with the children each week at Chorlton Ees and then debrief after the sessions.
After speaking to the first Year 3 class who accessed Forest School, I
knew it had been a great success! Lizzie had created a brilliant video of their time together and, as the children watched it, they talked so positively about the experience they had.
Last Friday was the first day of Forest Crew for the next Year 3 class and the first session led by Bryan and Lizzie. I was lucky enough to be invited along and take part in what was a superb afternoon. Would you believe it, the sun was out too!
The children discussed potential hazards and then set off on different activities. The first was a game called 'Vanish', where the task was to see who could hide the closest to the staff without being seen.
The children then got into teams and chose an animal name. They then got under tarpaulin (with no
peeking!) and had to follow the noise of their animal (which their designated adult was making). I know my throat felt sore after being a tiger leading my team around the woods with the sound of my voice!
After a quick snack, the children worked as a team, collecting items to make floor artwork of their chosen animal.
It was a great afternoon and I can't wait to hear more from the children about the rest of their time at Forest Crew.
Lastly, a big thanks to Lizzie and Bryan who led the programme so confidently; I look forward to this practice being shared further across school. As always, a big thank you to our children – I was so impressed with how they managed their own behaviour, even when they were really excited!
Year 3, you are Super Stars!
Deborah Howard
Headteacher
Choir Lyrics to "Nana Was A Suffragette" by Jules Gibb
»