Rappaman Library Workshop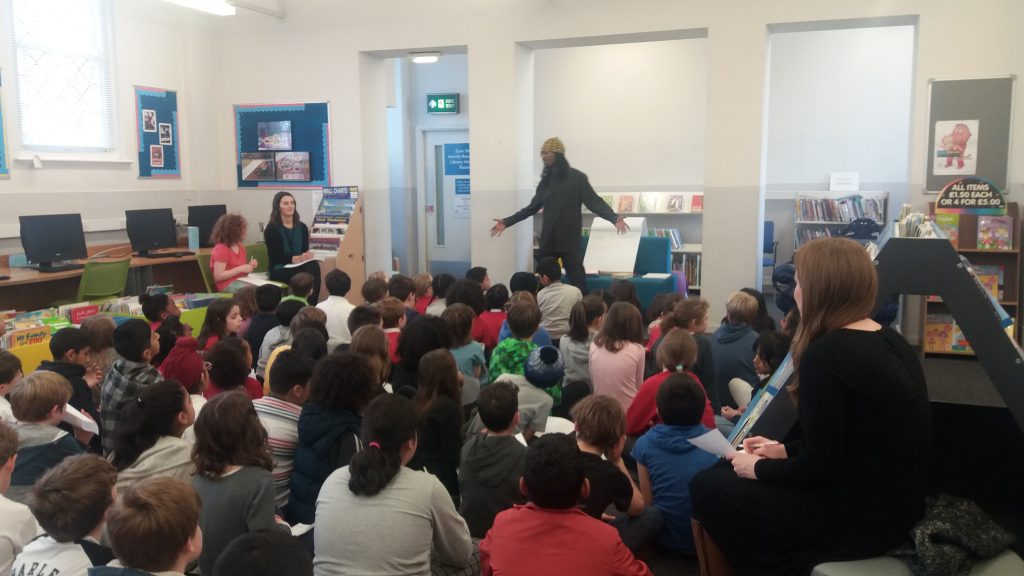 March 21, 2017 by Ellie Linton
On Thursday Year 5 took a trip to Chorlton Library to meet the author/poet/rapper/superhero …RAPPAMAN a.k.a Donavan Christopher, whose books include; "Rappaman!", "Rappaman to the Rescue! In the book of rooms" and "Rappaman! Must be red all over".
During the session we learned that RAP stands for "Respect All People" (and "Rice and Peas"- but only on Sundays!) Rappaman performed many of his rhymes to us by reading and singing his poems, and he taught us that poetry doesn't have to rhyme- everything is poetry if the words that are said are helpful and kind.
Our very own Mr Salisbury and Sam Pryor performed a tongue twister (Sam was the best!) and we all got to create our own poem about respect and perform it!
"It's time to show the world we care,
Other cultures here and there.
Risspek all people R.A.P,
Show the world your legacy.
Oswald Road is the best,
Because we show all our respect.
It ain't a joke, respect is real,
Don't be mean, let your mind heal."
– Nakai 5CD
Nursery's Special Visitor!
»