Pirates, Pants & Wellyphants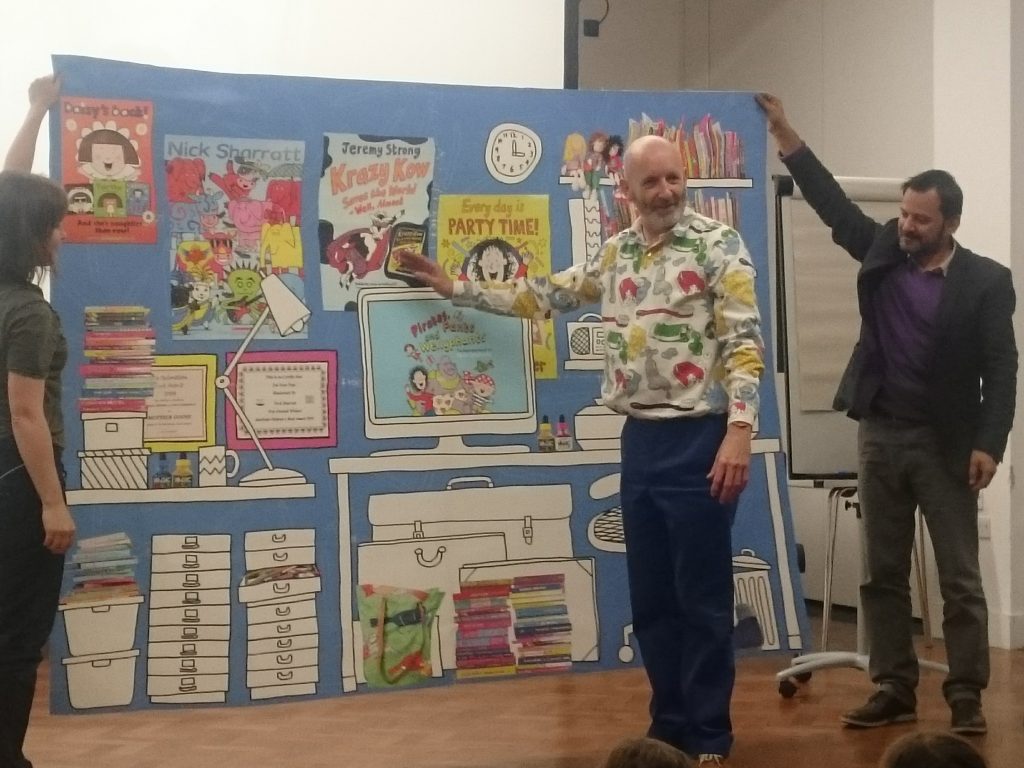 June 8, 2017 by Ellie Linton
Yesterday 2SH travelled to Manchester Central Library to visit interactive exhibition 'Pirates, Pants and Wellyphants – The Illustrated World of Nick Sharratt'. We were even lucky enough to meet Nick himself, and took the opportunity to get their books signed by him.
Illustrator and author Nick Sharratt told us how he became an illustrator, and we watched him draw some of his famous characters, such as Tracy Beaker from the Jacqueline Wilson books. We then joined in with Nick reading 'Shark in The Park on a Windy Day', and helped him to act out 'Vikings in the Supermarket'.
As a souvenir of our fantastic afternoon, Nick also gave us some of his drawings to take back to school with us to put on display!
Mrs Savage said: "Meeting and listening to Nick Sharratt was very exciting and inspiring. His drawings amazed us all and we loved listening to him tell some of the stories we know so well. The event was really well organized and it was so easy hopping on the tram to get there. 2SH did us proud again!"
"I liked being one of Nick's vikings!" – Sophie
"I really enjoyed it because I know some of Nick Sharratt's books so it was fun meeting the illustrator himself and I loved getting my books signed." – Christina
"I liked it when he read the story because they rhymed and were funny!" – Rumessa
"I liked it when I met Nick Sharratt because I know he has the same name as Man City women's manager and it might be him." – Aram
Year 6 Kingswood Residential
»