Paralympic Athlete Visit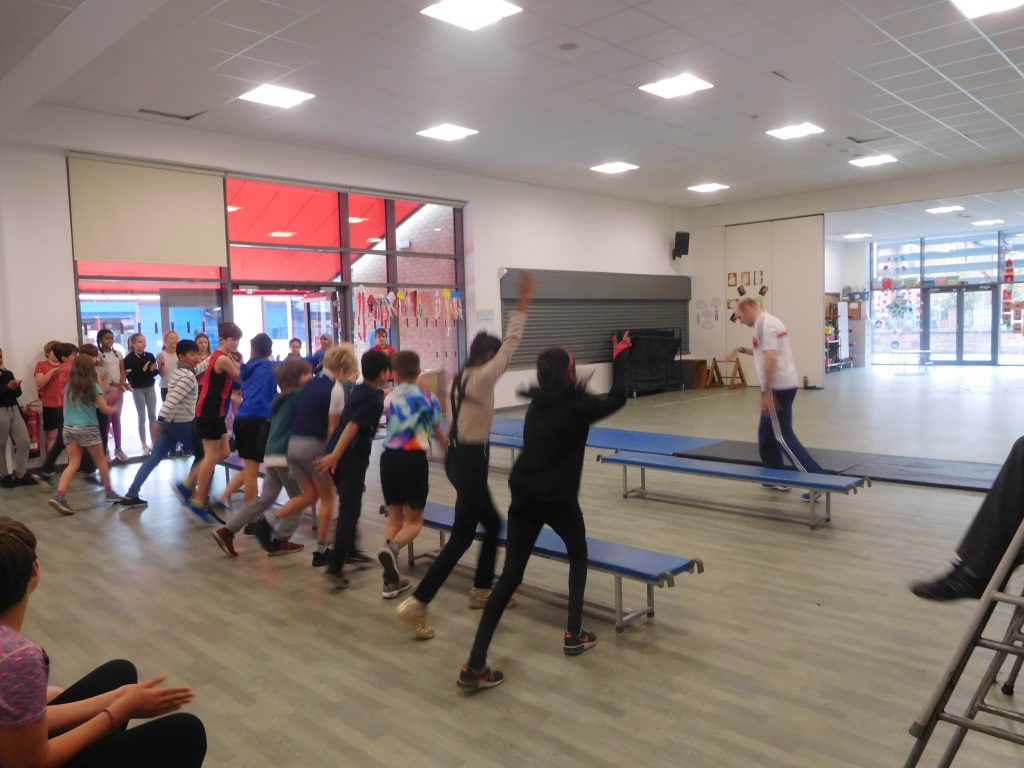 October 31, 2017 by Ellie Linton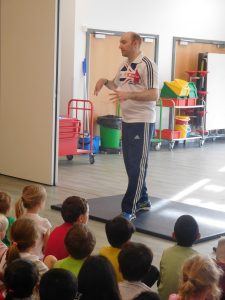 We were very excited to welcome GB Paralympic Sprinter Michael Churm to the school today! Michael has Cerebral Palsy which affects his right side. He was inspired to take up athletics by his father who was a club runner. Throughout his career Michael was consistently ranked in the world top 10 for ten years and has gone on to win various National, European and World medals, including a silver medal at the 2000 Sydney Paralympics in the 4 x 100 relay.
During his visit to Oswald Road Michael led a sponsored fitness circuit with all of the children in KS1 and KS2, followed up with a talk and a question and answer session. The aim of the event was to inspire the children to take up sport generally, but just as importantly to encourage them to discover and then pursue their passion in life.
If you've not yet done so, you can sponsor your child by clicking here. As the sponsorship form and online sponsorship page explain, much of the money that is raised will be used to buy sports equipment for the school, while also supporting GB athletes (including Paralympic athletes).
Please ensure that sponsorship forms and moneys are returned to the school office on or before Tuesday 7th November at the latest!
Science Judging Panel
»