Musicians Rock at School Concert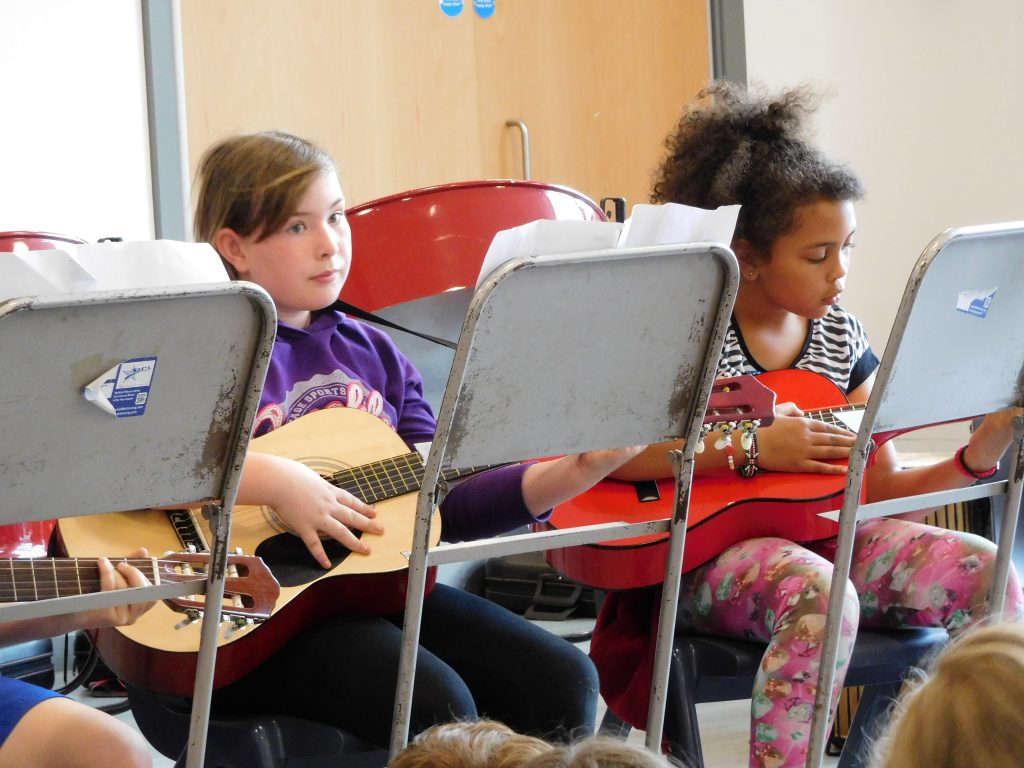 May 26, 2016 by Ellie Linton
On Friday afternoon musical pupils from Oswald Road Primary School put on a show-stopping concert for parents and their fellow classmates. The talented musicians included guitarists, trumpeters, violinists, vocalists, and one very talented pianist. There were also groups of children playing the balalaika and the steel pans.
The concert came to climactic close with the teachers' steel pans performance. Their version of Taylor Swift's 'Shake It Off' had everyone singing and dancing along!
Music and Performance Lead Ms Murray said: "A huge well done to everyone involved in the concert on Friday. We were absolutely astounded at the talent on display, and incredibly proud of all our performers and musicians. A big thanks to all our wonderful peripatetic teachers, and to all the parents and carers for their support."
One of the highlights of the afternoon's concert was a performance of a song written by Year 5 pupil Ella Greenway. Ella composed the song, called 'We Need More Green' to celebrate Green Day, and performed it with classmate Cleo Bentall.
The talented duo also performed at last night's Chorlton Young Musician of the Year Awards at Chorlton High School, with Cleo picking up the award for Young Musician of the Year, and Ella being crowned runner-up.
Ms Murray added: "A massive well done to Cleo and Ella for representing our school so well. This is the 7th year in a row that a current or former Oswald Road pupil has walked away with an award at this event, which is just fantastic."
We're Going to the Zoo, Zoo, Zoo!
»