Mosaic Graduation Event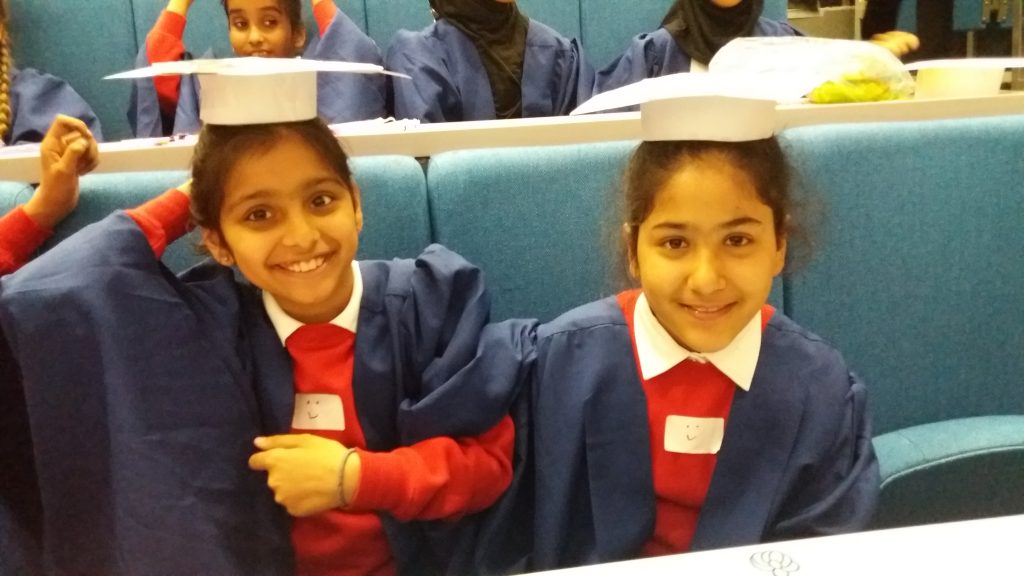 June 21, 2016 by Ellie Linton
Oswald Road pupils taking part in the Mosaic programme attended a special graduation event yesterday to celebrate their completion of the programme. Mosaic, founded by HRH The Prince of Wales, aims to create opportunities for young people – championed by Muslims and harnessing the power of positive thinking.
The Prince of Wales founded Mosaic in 2007, and the Oswald Road children who took part attended ten one-hour mentoring sessions over a period of three months. These sessions were delivered by volunteers from the business and public sectors, and aimed to help to further lift the aspirations of the children involved.
By linking young people with mentors, the programme aimed to boost their confidence and build their skills. Mosaic operates all over the UK and internationally; it is an initiative of Business in the Community (BITC) and is part of the family of charities overseen by The Prince's Charities, the largest multi-cause charitable enterprise in the United Kingdom.
The programme came to a close yesterday with a special graduation ceremony at Manchester Metropolitan University, where the pupils who took part were recognised and rewarded for having participated in the development programme. During the day the children were given a tour of the university, took part in a workshop and received their certificate for completing the programme.
EUREKA! Manchester Day Parade
»