Memories of Partition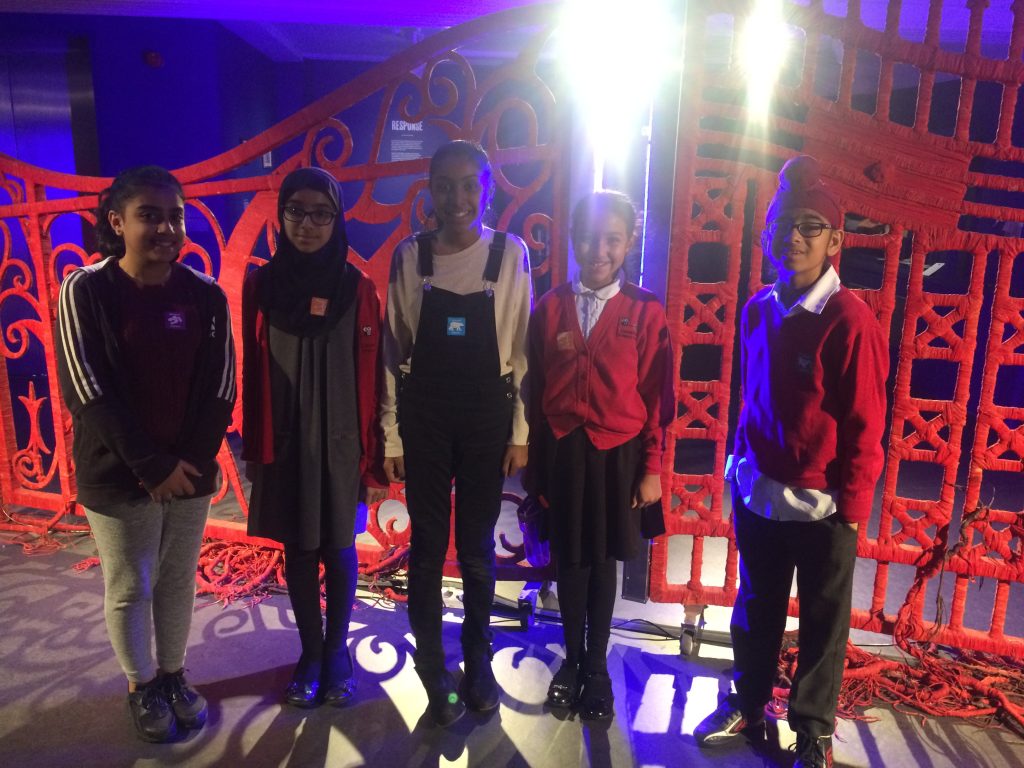 November 21, 2017 by Ellie Linton
Five Year 6 children from Oswald Road were given the opportunity to take part in an exciting project at Manchester Museum yesterday called 'Memories of Partition'. The children started their day by discussing what they already knew about Partition and how they thought people who had experienced it at the time might have felt. They then wrote down any questions they had about Partition and explored the exhibition to see if they could find the answers to their questions.
The children then looked at artist Reena Kallat's work, which explores borders and separation of countries, people and animals, and discussed how they think this links to what they had found out about Partition. After lunch the children got to speak to Dr Ghandi, who experienced Partition first-hand when his family moved from Lahore in 1947 after the border was created between India and Pakistan.
Finally, they took inspiration from the stories told by Dr Ghandi to write their own poem about Partition, along with children from The Willows Primary School.
"I think that this trip was very important because it taught me how people who were moving to a different country might have felt, and also when they had to leave most of their belongings behind." Ammaarah
"At the exhibition I learnt that Partition was very important and it split into three countries, Pakistan, India and Bangladesh." Ishaan
"I liked going as I learnt what Partition was and how important it was. I loved speaking to Dr Gandhi. I loved my day." Manaal
"On this trip I learn that Pakistan and India were one country but then separated and there was bombing and murdering." Emaan
"Today was a pleasure! I learned that if you were partitioned into another city, and lived in barracks, then there was only one tap and one bathroom to share between 6 groups of 7! I loved today!" Riya
You can find out more about the exhibition by clicking here.
Year 5 Viking Workshop
»