Going For Green!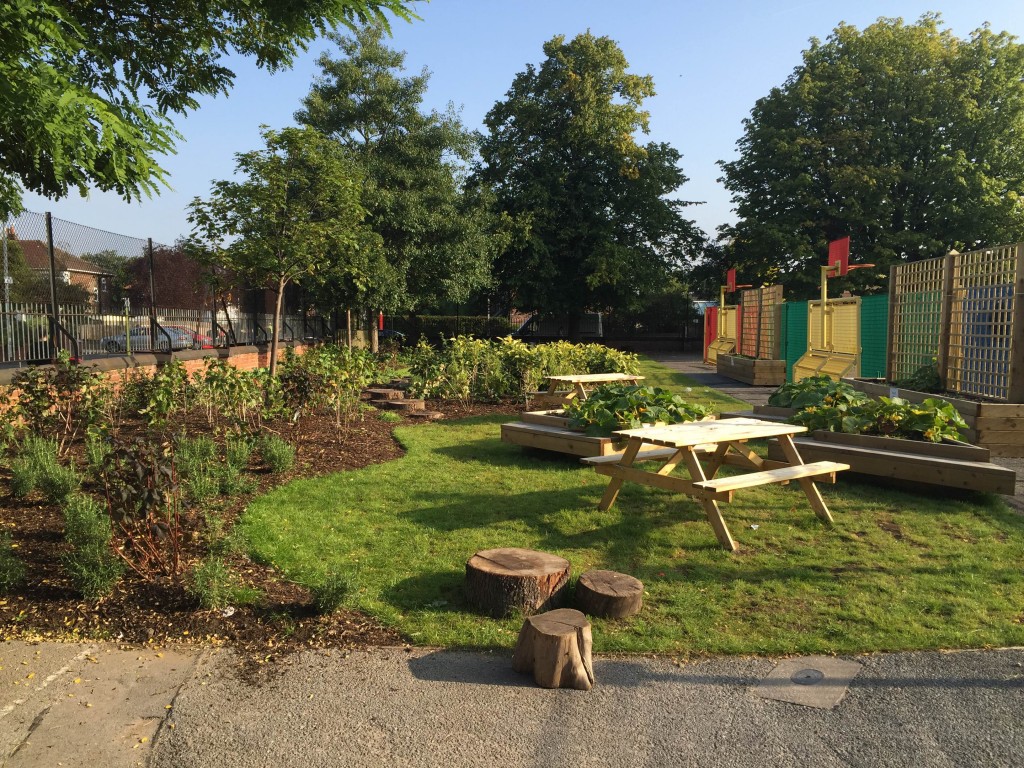 September 14, 2015 by Ellie Linton
Have a look at our blooming-marvellous new green space!
Take a wander through our school's latest addition, a lovely garden and exploring area (located just next to the main playground), and enjoy the results of all the hard work that has been completed as part of our Going for Green initiative.
Each year group from, Year 2 to Year 6, have their very own planter. As we speak, there are a selection of squash plants growing in these planters, thanks to a group of green-fingered children and parents who came into school during the summer break.
In the spring, all of our lucky classes will get to grow a wide range of vegetables in their year group's planter.
If you venture further into the garden, perhaps using the stepping-stone path of log-cuts, you'll find boulders, tyres, an assortment of logs and even a tunnel through the evergreen bushes.
For a sensory experience, there are lavender and sage plants for the children to touch and smell, along with raspberries to forage for. Some of the plants, such as rhubarb, will be used by our class teachers for projects in the cookery room.
We'd like to thank everyone in our school community who has helped projects like this come into fruition by supporting our fundraising events, which have been constantly raising money to develop our school into the best possible environment for learning.
We hope that children will enjoy this area of our school for generations to come!
Commando Joe's Activity Club
»