Family Literacy Course is a Hit with Parents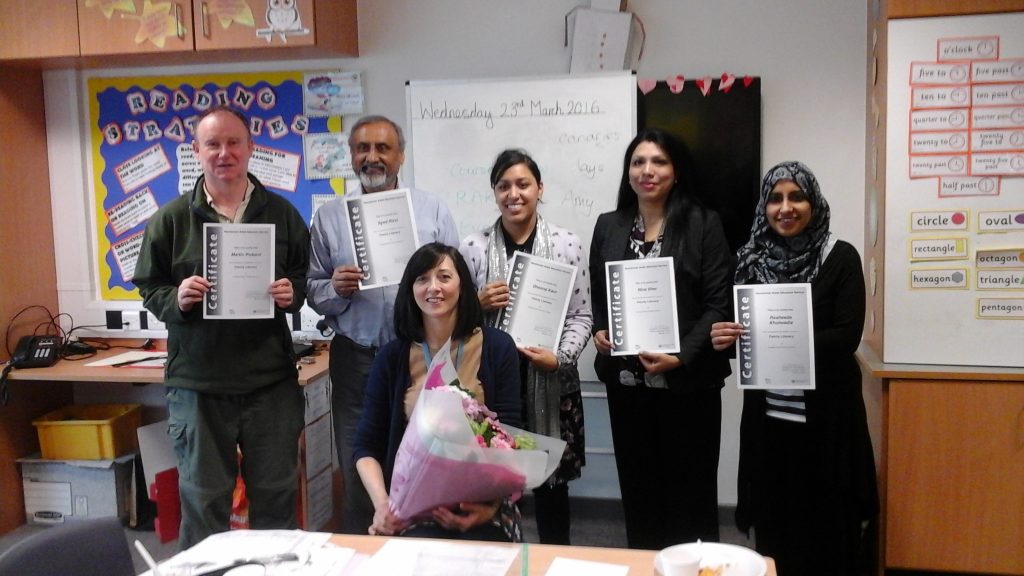 April 27, 2016 by Ellie Linton
Last term Oswald Road Primary School held a successful 10 week course to help families get to grips with the way literacy is taught in school. The course was run by Catherine Henderson, a Family Learning and Literacy Tutor from the Manchester Adult Education Service, and gave parents the opportunity to learn how their children are taught to read and write.
As part of the weekly classes, which were held at the school on Wednesday mornings, the participating families were taught; how phonics are used to prepare children for reading; when and how letters are introduced in schools; and how parents can support their children with reading, writing and spelling. The learners were also shown a range of fun activities to do at home with their children.
Tutor Catherine Henderson explained: "Learners told me that they had really enjoyed the course at Oswald Road, and that it had been very helpful. The group gelled together very well and there was a real bond created as we shared experiences and discussed ideas. They said they had gained lots of new strategies to help support their children's learning
One learner said: "It has helped me manage my time with my girls and really focus on the aspects that they are struggling with…It has really helped me make new friends and helped with my confidence."
In an end of course survey, 100% of learners felt that the course had given them more skills and knowledge, made them feel more able to help family members, and turned them into a more confident person.
Griff's Great Romans Presentation
»