Equality Working Party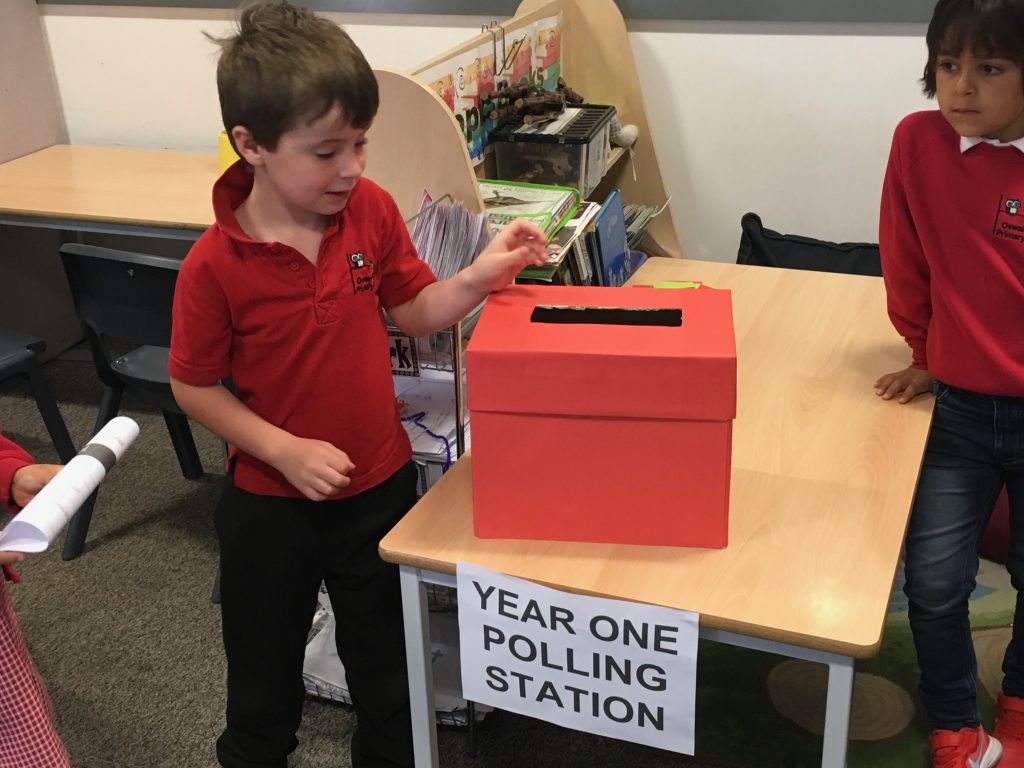 July 4, 2017 by Ellie Linton
Yesterday I was lucky enough to work with six children from Year 5, a representative from the Rights Respecting Team, Kathryn (our Rights Lead), a parent and a Governor to identify three objectives for our new Equality Policy. It worked out to be a good day to hold this meeting, as the children were already engaged in a British Values Day, where they had been involved in all sorts of wonderful activities including organising their own polling day to show how voting works (see above), holding debates on matters that affect children (such as homework!), and a special assembly on the role of the police, delivered by our Family & Children's Support Coordinator Lisa Cameron, who used to work in the force.
During our Equality Meeting I shared the key principles of the policy that we are putting together. We then got into discussions about what we felt our objectives should be. I shared a key objective from my perspective – to narrow the gap in performance for our Pakistani children, English as an Additional Language children and Pupil Premium children. The children then got into a group to discuss their thoughts, as did the adults.
From the adult group discussion, we felt another area to focus on was breaking down any barriers in communication with our English as an Additional Language families, looking at ways to ensure our communication and school offers of events reaches out to all. We also discussed gender and it was decided this would be included in Objective 1.
The children fed back on their thoughts and shared that they thought it was particularly useful when Kieran (our specialist sports teacher) specifically ensured groups had a mix of boys, girls and children who were not necessarily friends or normally played together. They felt that this way of working (including him sharing his reasoning) helped to really build a strong team. After discussion, we felt this was something we could do more of as a school so we decided this would be our third objective.
The children had more than one idea and it was amazing to see them involved in the meeting in such a proactive way. The parent who joined us shared his thoughts and included: 'It was good to join this afternoon's meeting, and especially to exchange ideas about how to make Oswald Road an even better school with such an articulate, personable and switched-on group of young people.'
I really am very proud of them and also very appreciate that we have parents, Governors and staff who give up their time to be involved.
Deborah Howard
Headteacher
Cocoa Crazy!
»