Year 1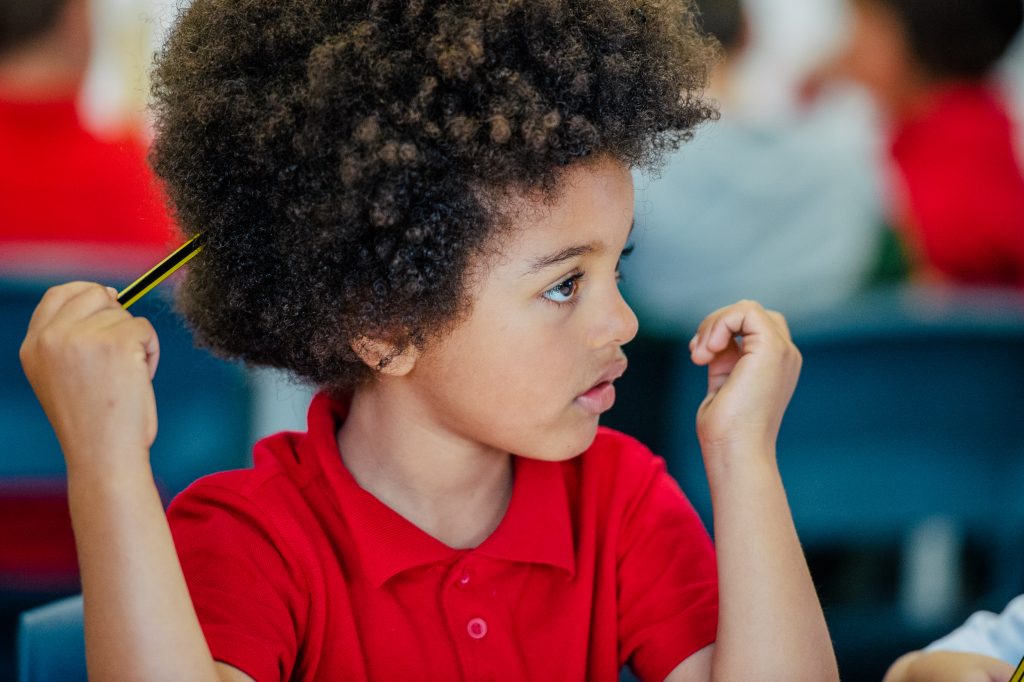 Glossary of Teaching Terms and Abbreviations
Teachers
Sophie Roberts, Sian Rice & Chelsey Daley/Leanne Eldridge
Teaching Assistants
Ozma Ahmed, Rashmina Mullick, Louise Trundle and Shirley Jones.
Curriculum
Curriculum Overview 2021-22 – Year 1
If you have any questions about our curriculum please contact our Headteacher, Deborah Howard, to pass on to the Curriculum Lead.
Spellings
Click image to enlarge.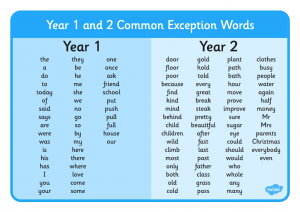 Year Group Targets
Year 1- Maths
Year 1- Reading
Year 1- Writing
Phonics
In school, we follow the Letters and Sounds programme. Letters and Sounds is a phonics resource published by the Department for Education and Skills which consists of six phases which establishes a practice of high quality phonics.
Our reading schemes use Bug Club, PM, and Alphakids books for guided reading, along with a range of books from different schemes such as Oxford Reading Tree, Project X, Fireflies, Treetops and Rigby Star books for home reading.
Click here to view the PowerPoint presentation from the Year 1 Phonics Workshop in October 2018.
Click on the links below to view the handouts that we gave out at our Year 1 Phonics Workshop in November 2017:
Common Misconception Words
Presentation from Phonics Workshop
Phase 2 and 3 Sound Mat
Combined Phase 4 and 5 Sound Mats
Year 1 Tricky Words
Reading Expectations
Click here to view our school reading expectations.
Homework
Your child may be asked by their class teacher to do tasks at home related to their creative curriculum topic, reading and phonics or numbers.
You may find the following documents helpful when reading with your child:
Reading Comprehension Parent Handout


Reading Comprehension Bookmark

Homework Policy
Reading Structure for Parents
PE Days
Monday – Indoor PE (1RS, 1SR, 1DE)
Friday – Outdoor PE (1RS, 1SR, 1DE)
PE Equipment
The children require shorts and t-shirts for gym and dance. These are to be worn in to school on the allocated days. The guidelines say that children should be barefoot for Gym and dance but we would ask that they wear sensible footwear for outdoor games and warm clothes in the Winter. Please name your child's clothing. Please encourage your child to get dressed themselves at home, as this will help prepare them for when they are required to get changed for PE at school (currently not applicable).
Lunchboxes
Please make sure your child's name is on their lunchbox. Any lunch boxes are kept in the classroom.
Home Time
Following October Half Term, Year 1 children are to be collected from the Year 1 playground outside their classroom at 3.15pm. Teachers will bring their classes out to the Year 1 playground and parents should leave by the same gate.
Healthy Eating Breaks
Fruit is provided free of charge so there is no need for children to provide their own snacks. Water is provided for children who do not drink milk. Children are also allowed to bring their own water bottles in – please ensure that they are labelled with your child's name.
Coats
Are hung in classrooms in the cupboards provided.
Toys
Please don't allow your child to bring toys into school.
Book Bags
Please ensure that your child's book bag is in school every day. When you read with your child please write a comment and/or sign in their Reading Record Book. If your child's Reading Record Book is not signed, they will not change to a new book as we will assume that the old book has not yet been read. Please check your child's book bag for letters every day.
Contacting a Teacher
Please make an appointment via the school office by emailing admin@oswaldroad.manchester.sch.uk, to arrange a mutually convenient time. If your child is going to be absent from school please ring the office on 0161 881 4266 and leave a message on the answer phone before 9.30 am. If you are collecting children for an appointment please remember to sign your child out at the school reception.
Cover
Our PPA (Planning, Preparation and Assessment) time will be on Thursday morning and covered by Midge Murray, Kieran Bentley and Nicky Appleby.