Community Hero Award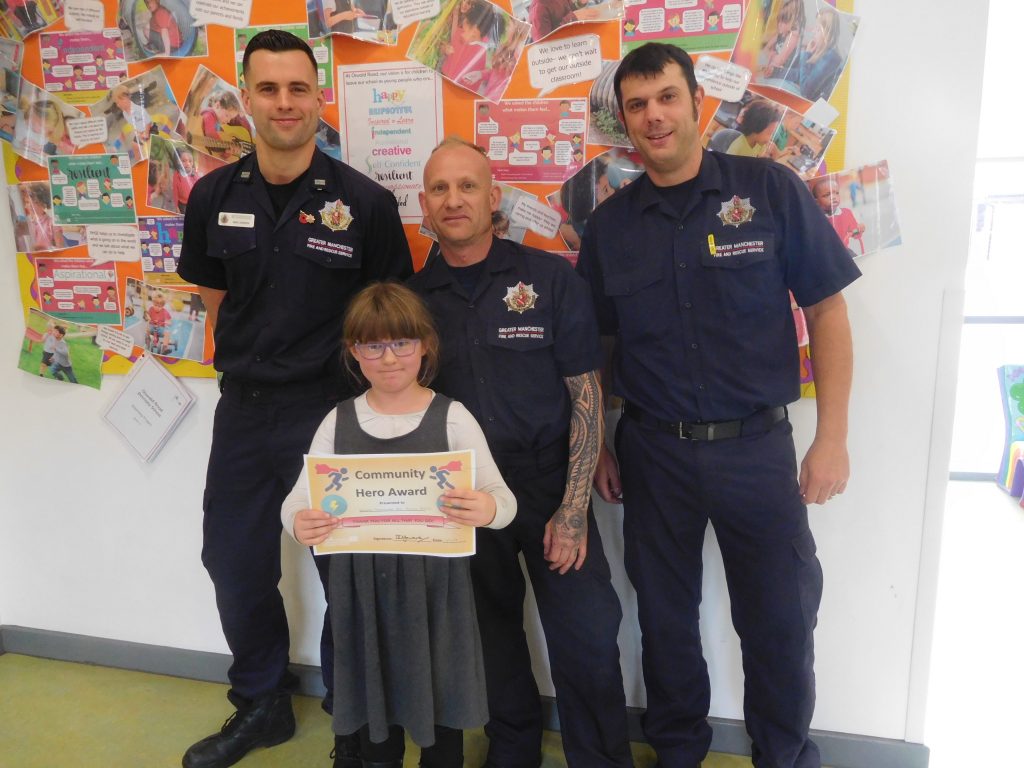 November 2, 2017 by Ellie Linton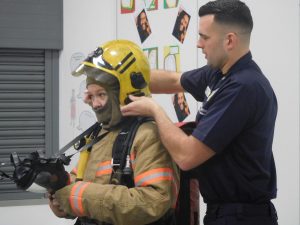 This half term's Community Hero Award was presented to the Greater Manchester Fire & Rescue Service. The team from Moss Side came in this morning to speak to us about the importance of staying safe around fireworks and bonfires. They even let Mrs Gibson dress up in their uniform!
Here's why we think the Greater Manchester Fire and Rescue Service is so deserving of our Community Hero Award…
"They save lives by putting out fires. They save buildings people live in, which is so important." Isobel 6NG
"They are really brave because they go into fire to save people from dying. They do well for their country." Jake 6NG
"They keep trying and trying again, they'd never leave someone in a burning building. They are selfless because they risk their own lives." Amelia 6NG
Thank you for all you do!
When I Grow Up…
»