Brownlee Brothers Come to Oswald Road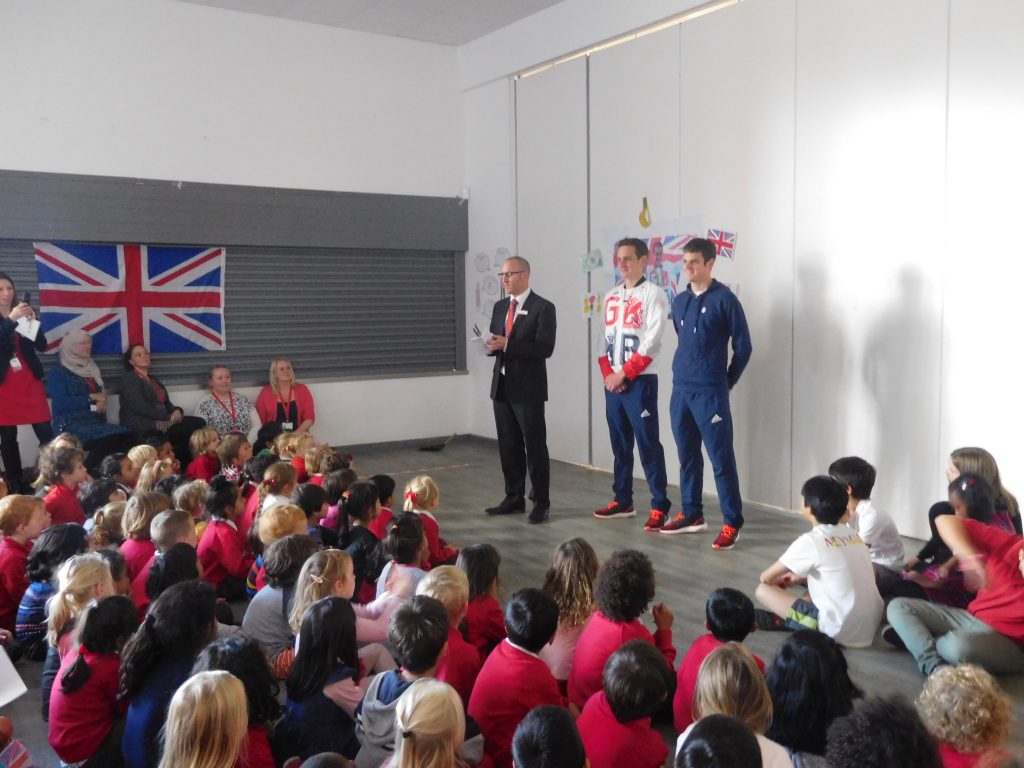 October 17, 2016 by Ellie Linton
This afternoon Olympic gold- and silver-medallists Alistair and Jonny Brownlee visited Oswald Road to attend a whole school assembly. After giving the brothers a superstar welcome, the children got to ask the Olympic triathletes questions about training, the Olympics, and what it's like to compete against your own brother for a gold medal. Some of the children even got to hold the Olympic gold and silver medals that the brothers won in Rio this summer!
Next time you're in reception look out for the signed Oswald Road polo shirt, which we've proudly displayed behind the front desk!
You can watch a video of the athletes' visit on the ITV News website by clicking here.
Oswald Road During World War II
»