A World War Two Inspired trip for Year Three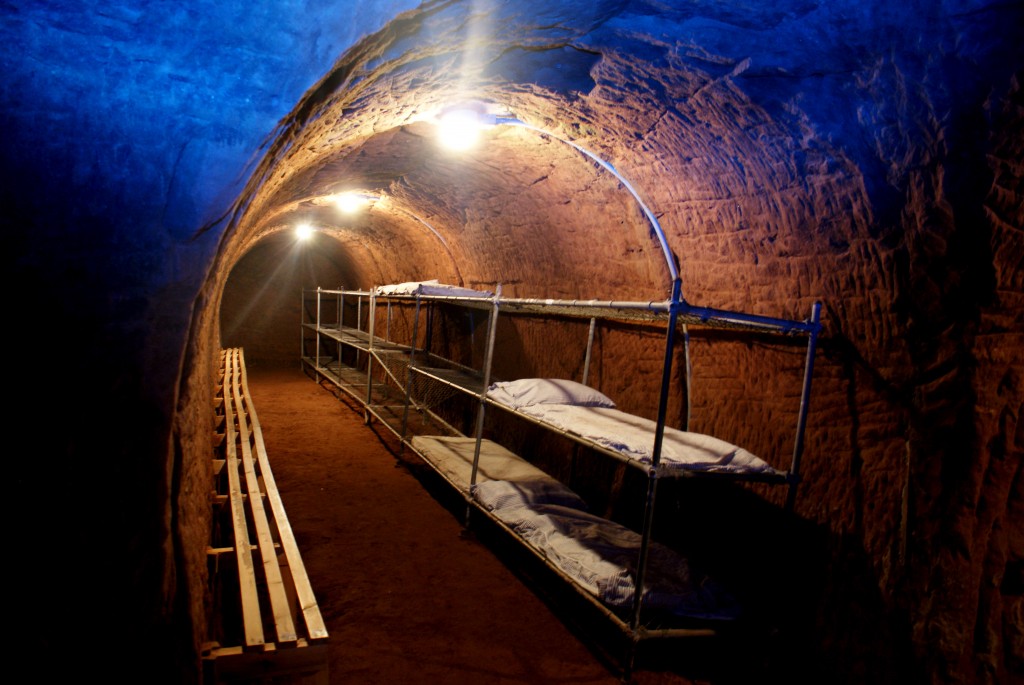 May 22, 2015 by Ellie Linton
Year 3 had a great trip last week on their visit to Stockport Air Raid Shelters. This enrichment activity was part of their World War II inspired topic, 'Keep Calm and Carry On'.
The children looked genuinely excited as they left school for their underground adventure and just as excited when they came back…with lots to say about the fantastic day they'd had!
The children excitedly told me all about what they had learned. I listened as they described just how black it was during the blackout, how interesting it was when they turned on a flashlight and they could see nothing but tunnels, and how they were intrigued by what the tunnels were made from; they didn't have the texture they expected. They had loved trying on the gas masks and seeing a (safe!) bomb! One child was very pleased to tell me about how they had made the siren work by winding it up.
In the words of one of the children, the blackout experience was "scary, but awesome" and one of the children just summed the day up as "brilliant". It's great to see the children have had such a great time as well as learn so much. They told me they had found out lots they did not already know and I was even lucky enough to have two children give me a musical performance from what they had learned during the day. There was even a dance to go with it!
I'm so pleased Year 3 had such a great day!
Deborah Howard
Headteacher
Oswald Road Primary School
Reading with Infants – Babies Need Books!
»